Blu-Ray Geek Deals: Alien Anthology $30, Lord Of The Rings Extended Edition Trilogy $49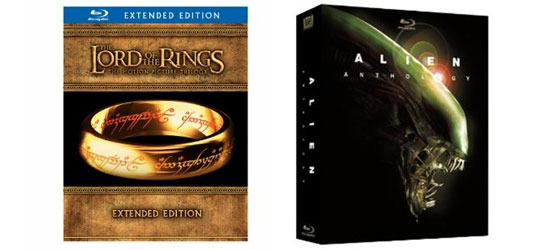 We may receive a commission on purchases made from links.
Amazon has some amazing deals going on today that you won't want to pass up:
Alien Anthology (Alien, Aliens, Alien 3, and Alien Resurrection) on Blu-ray for only $29.99, 63% off the $80 msrp.
Act fast as these prices won't last long.