'Starship Troopers: Invasion' Japanese Trailer Features Classic Characters And Quotes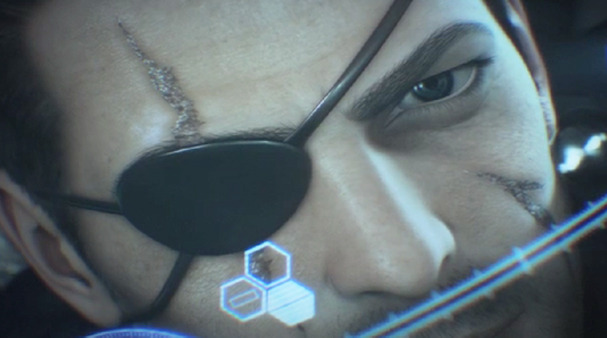 I'll admit, when I first heard another Starship Troopers film was being released, I had my doubts. Even the first trailer didn't inspire a lot of confidence. But with the animated Starship Troopers: Invasion now nearing its scheduled summer release, the Japanese trailer has come online and the film was obviously made for fans, by fans.
Written by Flint Dille and directed by Shinji Aramaki (Appleseed), Invasion takes place ten years after the first film and returns Johnny Rico (above), Carmen Ibanez and Carl Jenkins (originally played by Casper Van Dien, Denise Richards and Neil Patrick Harris) for an unexpected reunion featuring lots of bugs.
In the new trailer, you see a bunch of action and you'll hear plenty of recognizable quotes. Come on you apes, you wanna live forever? Check it out after the jump.
Thanks to the Anime News Network (via Bleeding Cool) for the heads up. Also to note, while the animtion looks kind of bad in this clip, if you rewatch the first trailer, you can tell it's just the quality of this video. The animation is top notch.
On the official Starship Troopers blog, it was recently revealed that Invasion will focus on the three main characters from the first film. Here's the info:
Carmen Ibanez, who flew the Rodger Young in the first movie, is now captain of the John A. Warden (the battleship I introduced in previous blogs). Carl Jenkins, now Minister of Paranormal Warfare, takes over the John A. Warden for a deep space experiment – leaving Carmen livid and ship-less. Carl brushes off her vehement objections and disappears with the ship off into the vast nebula. When Carl and the ship go radio-silent, guess who orders a rescue mission? Yep...it's big-time general/war-hero Johnny Rico.
As our film is set almost 10 years after the first movie, the big 3 are now in their mid 30's and have somehow kept their relationships in tact despite deployments millions of miles apart. You will see their fragile yet strangely resilient relationship evolve in this movie, especially with Rico still a little soft on Carmen...and a familiar uncertainty about whether Carmen still reciprocates those feelings. We definitely paid homage to the original movie (in all sorts of ways), so we can't wait to see how fans of the original respond to an awesome mix of nostalgia and "franchise update."
Does that along with the trailer spark your interest? Would you like to know more?
Starship Troopers: Invasion is scheduled to hit Blu-ray sometime during the Summer of 2012 but no date has officially been set.