Ridley Scott Definitely Wants Harrison Ford For 'Blade Runner' Sequel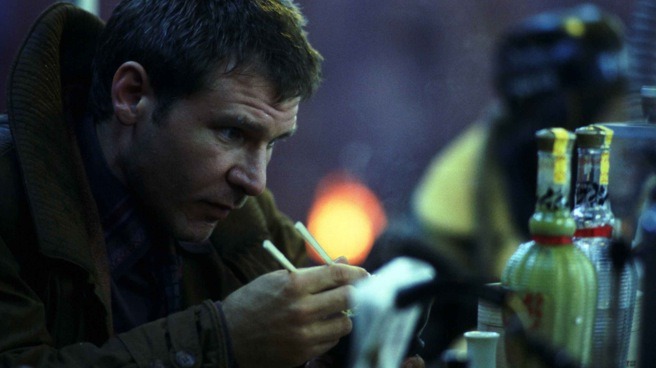 We learned a few weeks ago that Ridley Scott's long-awaited Blade Runner sequel would feature a female protagonist, but what of the male protagonist from the first film, Harrison Ford's Rick Deckard? Back in February, rumors began flying that the star was in talks to appear, only for Alcon Entertainment to swiftly kill them a few days later. But Scott himself has refused to rule out Ford resurfacing in the new film, though he's admitted that he wasn't sure how exactly Ford would fit in.
Now the filmmaker is taking a firmer stance on Ford's return in a new interview. However, as it doesn't sound like negotiations are actually underway, it could still just be so much talk. Read Scott's comments after the jump.
Scott's statement is quite a ways away from a final confirmation; note that there's no mention of any discussions with the star at this point. For fans of Ford's conflicted hero from the first film, though, it's an encouraging sign that Scott wants him back. Of course, even if Ford does sign on, there's still the question of what form his reappearance will take. It might be a brief cameo or a supporting role, or perhaps he'll be playing another character altogether.
In any case, it may be some time yet before we find out for sure. Scott's currently focusing his energy on getting the pieces together his next (non-sci-fi) feature, The Counselor, after which he'll move on to the Blade Runner sequel — assuming he doesn't pick back up with any of the many other projects he has in various states of development first. But progress is slowly but surely being made, with original Blade Runner screenwriter Hampton Fancher already on board to develop the story. In the meantime, we'll be eagerly awaiting Scott's grand return to the sci-fi genre, Prometheus, which hits theaters June 8.