Ahna O'Reilly To Star Opposite Ashton Kutcher In 'jOBS'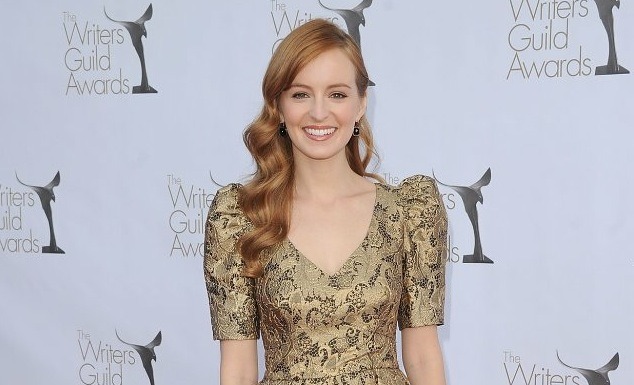 Ahna O'Reilly, one of the stars in last year's surprise hit The Help, has won the choice role of Steve Jobs' girlfriend Chris-Ann Brennan in jOBS. The film, directed by Joshua Michael Stern, will star Ashton Kutcher in the lead role and "shed new light on Steve Jobs' most defining and personal moments, motivations, and the people that drove him." Brennan was a Bay area painter who grew up with Jobs, dated him on and off through college and eventually gave birth to his daughter, Lisa, in the late Seventies. That makes her a major role in the film, the female lead, along with Josh Gad who plays Jobs' friend and Apple co-founder Steve Wozniak. Read more after the jump.Variety broke the news of the casting. jOBS is aiming to start filming in June and be released later this year, a very quick turn around, which is likely to get far away from the competing Sony project, currently being written by Aaron Sorkin based on Jobs' official biography. Matt Whiteley wrote this film based on interviews with friends and colleagues.
This film takes place from "his early years as an impressionable youth and wayward hippie, through his initial successes and infamous ousting, to his storybook return and ultimate triumphs as a man who set out to change the world and did just that." According to Jobs' Wikipedia entry, his relationship with Brennan got quite complicated as he reportedly denied that Lisa was his daughter for a time. That seems like a pretty ripe piece of drama for a film like this.
As for O'Reilly, she's been in a bunch of movies (Forgetting Sarah Marshall, Nancy Drew) but The Help was by far her biggest role until she got cast in jOBS. She played Elizabeth Leefolt, the lady who employed Aibileen Clark (Viola Davis).
What do you think about the cast of jOBS?