Cool Stuff: Rat Trap Gallery's Magic Mountain Disney Art Show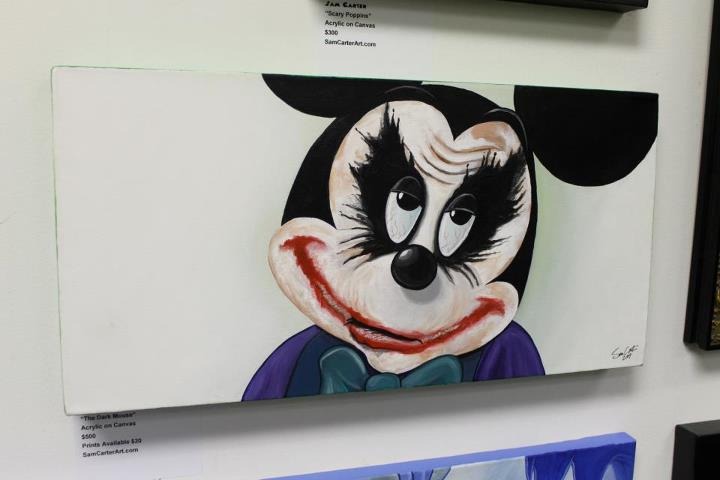 We're a little late on this but you still have two weeks to check it out. The Rat Trap Gallery in Anaheim, CA is hosting an exhibit of art inspired by Disney's Magic Mountain. Really, what else do you need to know? It's open this weekend, next weekend and it's a holiday so check it out.
After the jump, we've posted a few images from the show that have a movie theme mashed with Disney: The Dark Knight, Star Wars, Indiana Jones, Jaws and more.
You can see more over on the Rat Trap Facebook. The gallery is open from Thursday, Saturday and Sunday from noon-5 p.m. though June 2 and is located at 149 Center Street Promenade, Anaheim, CA. Here are some of our favorite images.
For more info – head to the Facebook.