Page 2: Star Wars, Game Of Thrones, Wes Anderson, Jaws, Moonrise Kingdom, Tron, Doctor Who, Alien, Star Trek, Battlestar Galactica, Indiana Jones, Will Smith, Joss Whedon, Community, Andy Samberg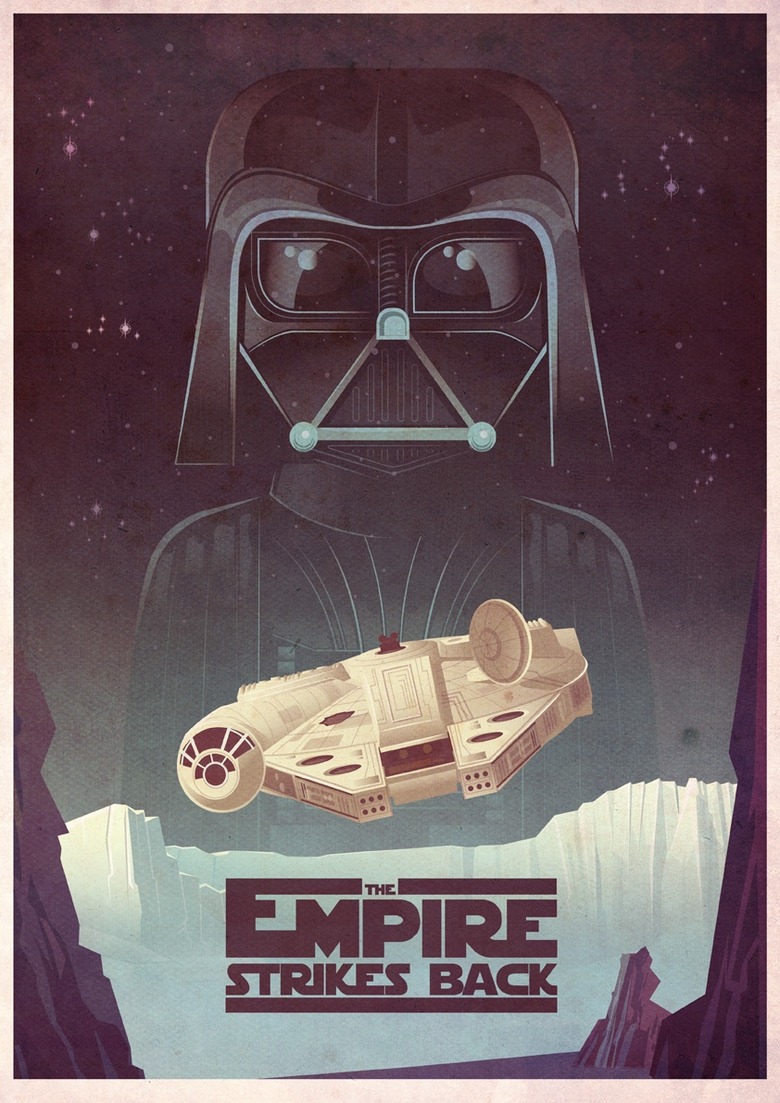 What is Page 2? Page 2 is a compilation of stories and news tidbits, which for whatever reason, didn't make the front page of /Film. After the jump we've included 48 different items, fun images, videos, casting tidbits, articles of interest and more. It's like a mystery grab bag of movie web related goodness. If you have any interesting items that we might've missed that you think should go in /Film's Page 2 – email us!
Header Photo: James Gilleard's The Empire Strikes Back poster
Chris Evans is now on Twitter as @ChrisEvans
Video: Game of Thrones Theme (Electric Harp Duet) Camille and Kennerly, Harp Twins
The first/new trailers for The Bourne Legacy, Les Miserables and Robert Zemeckis' Flight attached to Snow White and the Huntsman.
Wes Anderson Bingo!Star Wars' 35th Anniversary: Jon Favreau, Eli Roth & 12 Other Filmmakers On How George Lucas' Classic Influenced Them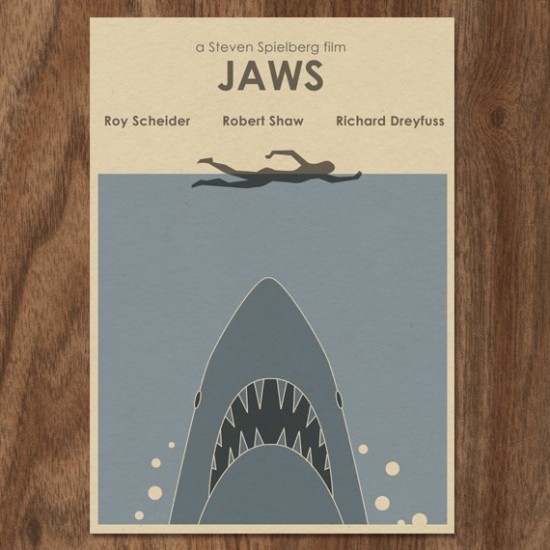 Jaws movie print.15 great books that should be turned into movies.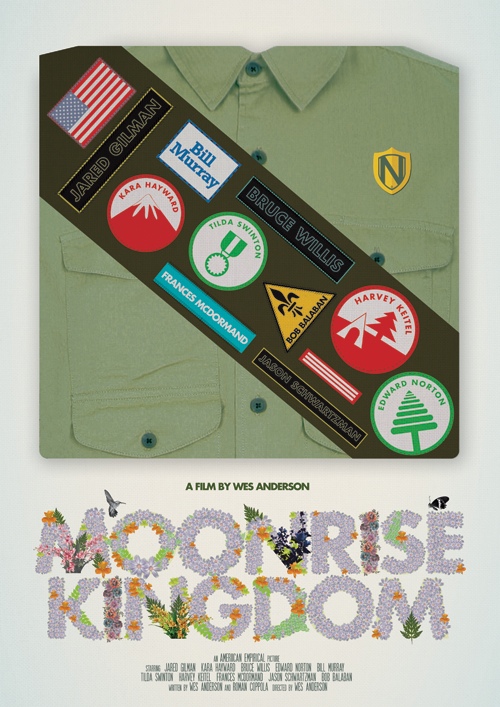 Moonrise Kingdom poster by Needle Design.56 Reasons to Watch TV This Summer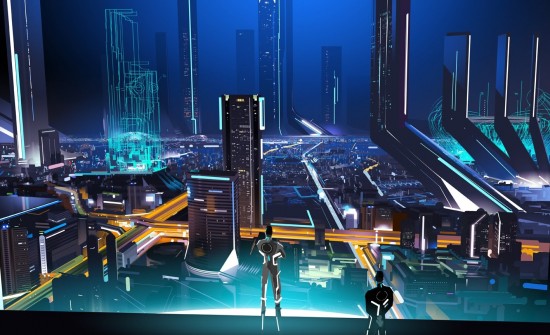 Alberto Mielgo posted some Tron: Uprising concept art
Learn the secrets of Hollywood's famous Chinese Theatre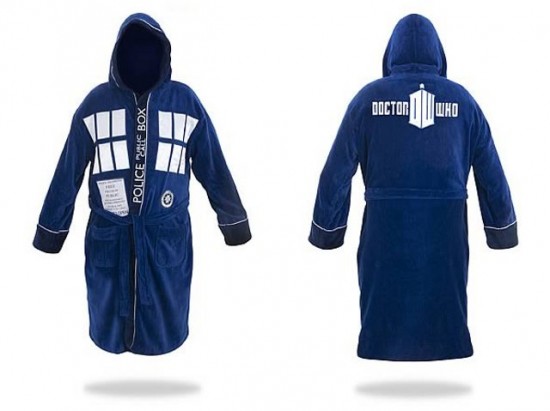 Dr. Who Call Box/TARDIS Bath RobeAlexander Payne and Harvey Weinstein to be Honored by UCLA Film Festival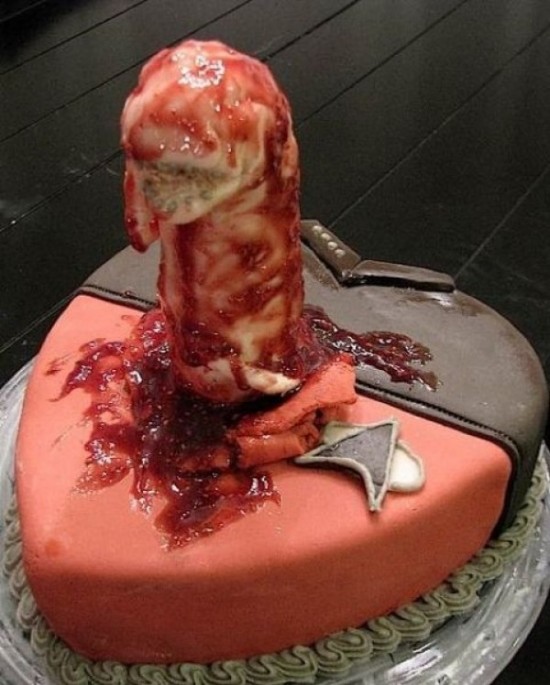 Chestburster Meets Redshirt In Star Trek / Aliens Mashup Cake
Gemma Arterton, Olivia Thirlby & Harry Treadaway To Cross Paths In Jeff Buckley Biopic 'Mystery White Boy'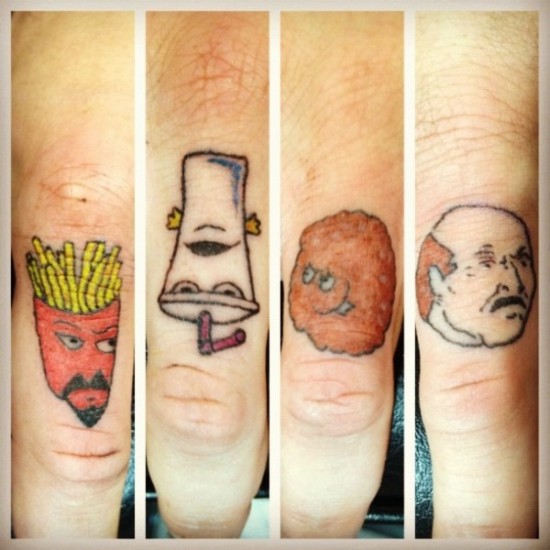 Aqua Teen Knuckle TattoosBrie Larson, Owen Wilson, Jason Schwartzman and Olivia Wilde are attached to star in Peter Bogdanovich's quirky indie comedy Squirrel to the Nuts which will be produced by Wes Anderson and Noah Baumbach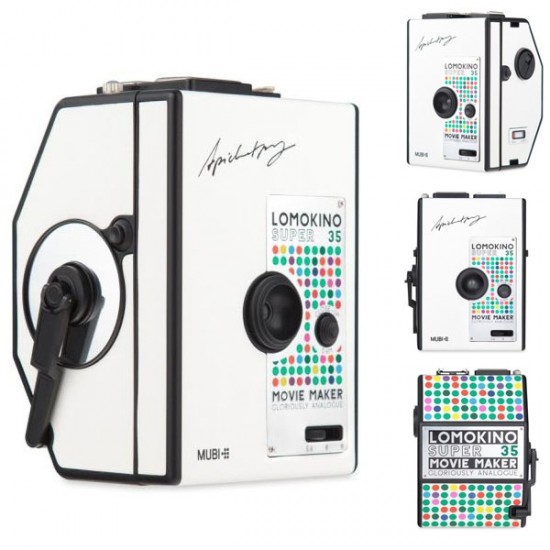 The LomoKino MUBI Edition
Sundance Selects Acquires Ken Loach's 'The Angels' Share'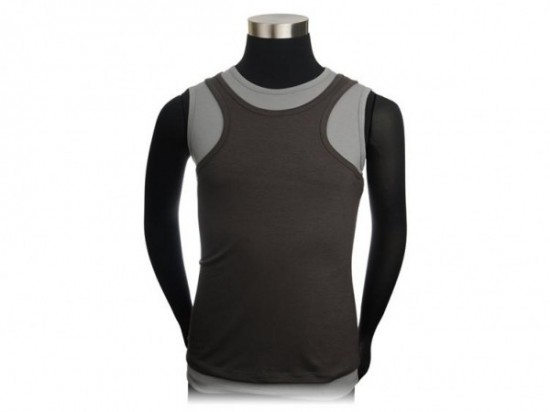 Battlestar Galactica Double Tank Top by AnovosG.I. Joe 2: Top 10 reasons Paramount bumped it from summer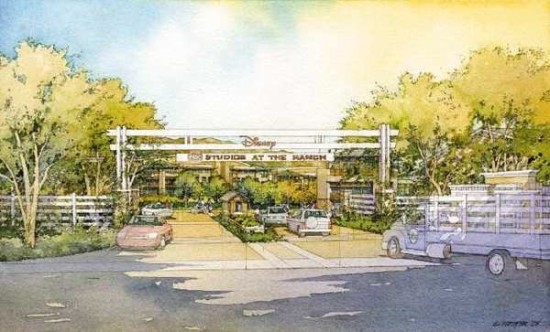 Disney moves forward with ABC Studios project at Golden Oak Ranch
Horror Movie Locations You Can Actually Visit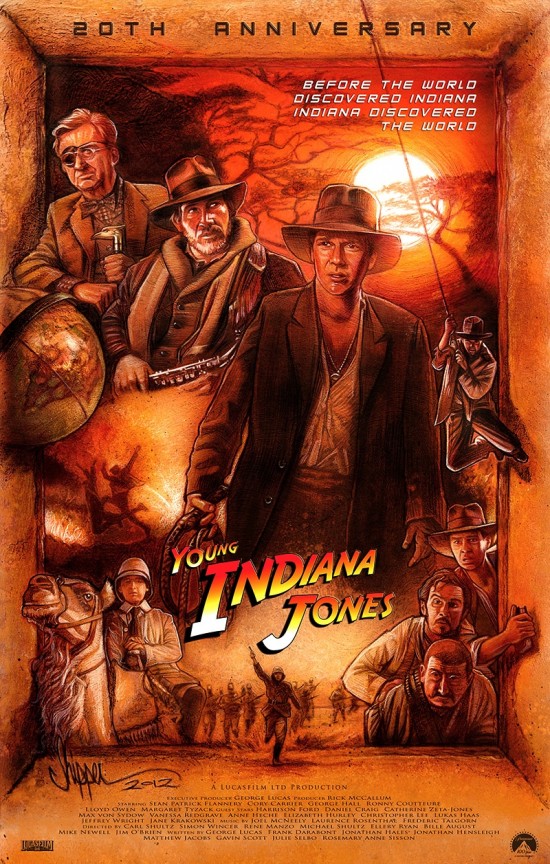 The Young Indiana Jones Chronicles 20th Anniversary illustration by Paul ShipperBack to the Future: Hollywood's Fascination with PrequelsSupercut: Will Smith's Best Zings
Dish Network's Commercial-Removing DVR Already Being Sued into the Ground by Networks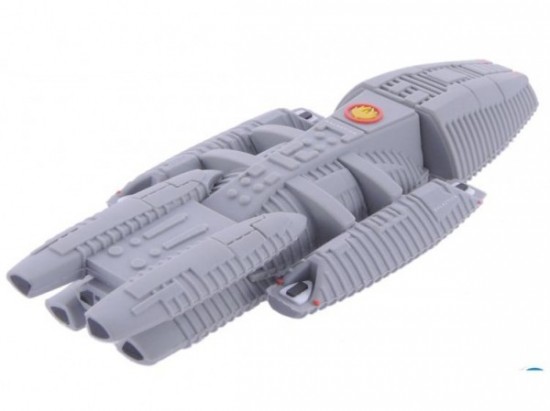 The Battlestar Galactica USB Drive
Grant Bowler Cast As Richard Burton Opposite Lindsay Lohan In Lifetime Biopic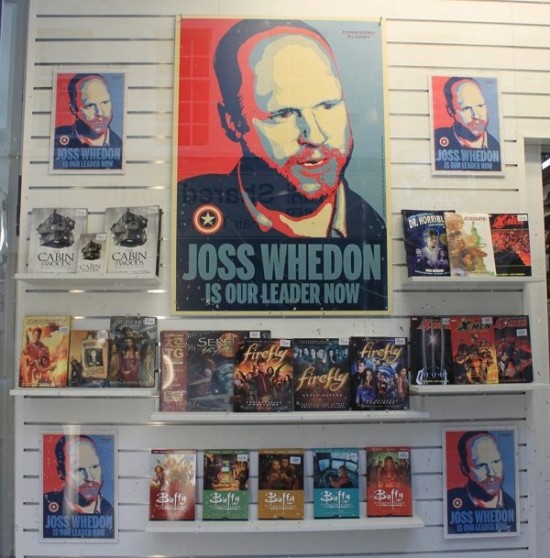 Photo: Joss Whedon Is Our Leader NowAlycia Debnam-Carey Joins Steve Quale Tornado FilmVideo: Quentin Dupieux's 14-Minute Short 'Wrong Cops' Starring Marilyn Manson
'SNL's Taran Killam Joins 'Twelve Years A Slave'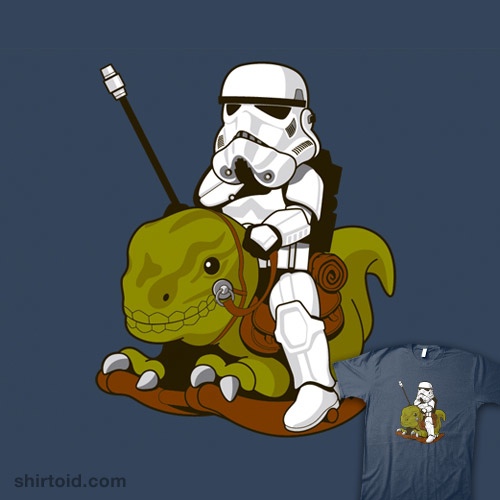 Dewback Rocker t-shirt
5 sci-fi sitcoms Hollywood should adapt before Alf.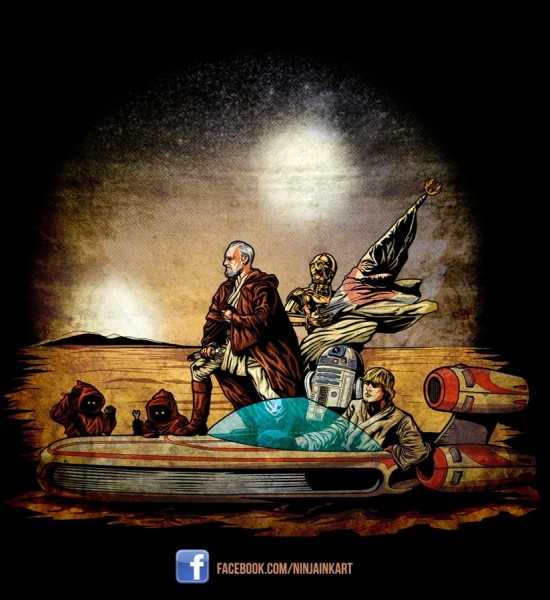 Kenobi Crossing the Dune Sea by Team Ninjaink.
Bradley Cooper Plans American SniperUnscripted: Watch Will Smith interview Josh Brolin about Men in Black 3.Five Favorite Films with Director-Producer Oren Peli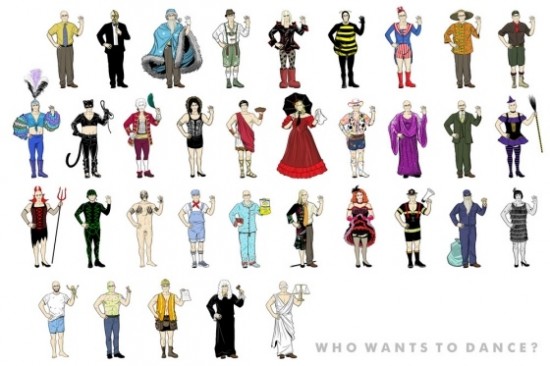 Every Single Costume Ever Worn by Dean Pelton on CommunityThe 10 Best Young Dudes Playing Old Dudes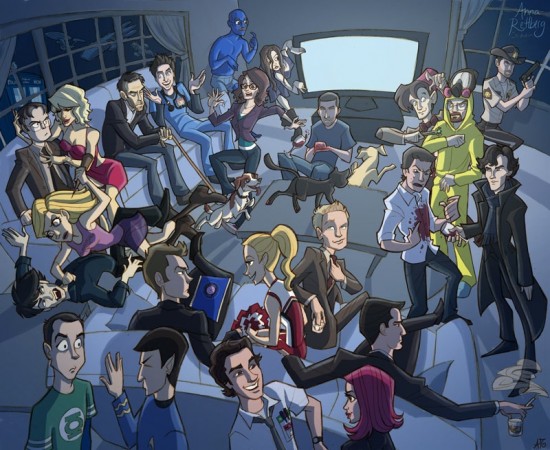 Image: Guess The TV Show Character
Forgetting Aladeen: 7 Great Dictator Portrayals
Video: Andy Samberg Give the Class Day Speech at Harvard30 Things We Learned From 'The Royal Tenenbaums' Commentary

Endor and Alderaan travel posters by Steve Thomas.
Cinema's 10 Greatest Femme Fatales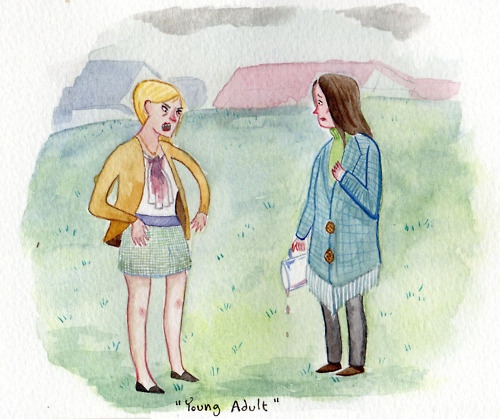 Julian Birchman's watercolor painting of Jason Reitman's Young Adult
The Homeland Creators Have an Explanation for Everything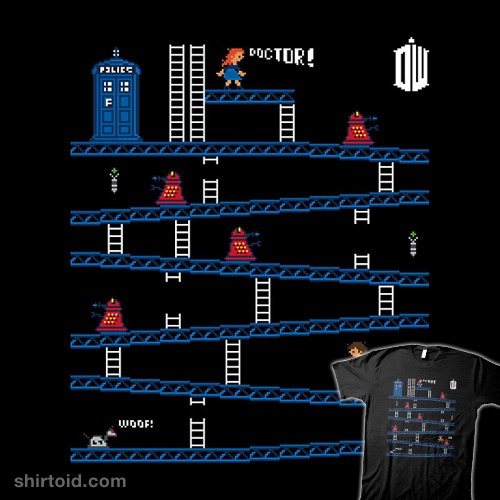 Donkey Who t-shirt
The Hunger Games to be Released in 67 IMAX Theaters in China
Trailers From Hell: Joe Dante on THE DEVIL AND DANIEL WEBSTER
Sundance adds Disney's Sean Bailey to board

Infographic: The First 35 Years of Star Wars — a timelineEmma Stone to receive Trailblazer award from MTV