Full Red-Band 'Maniac' Trailer Shows More Of Murderous Elijah Wood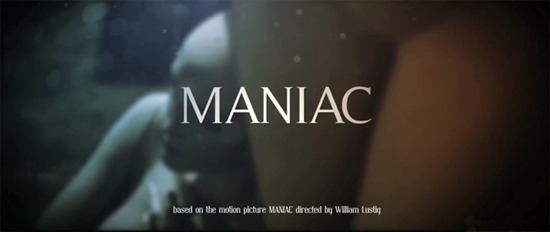 Here's the full trailer for the remake of Maniac, which stars Elijah Wood as a very damaged guy who is very violently trying to come to terms with his troubled relationship with his mom.
We saw a not-quite-synced up trailer a week or so ago, and this is a full version of the same thing, with a full ending and, accordingly, a good dollop of extra horror. This one is definitely not safe for work due to nudity and a general atmosphere of ugliness.
This remake comes from director Franck Khalfoun (P2, Wrong Turn at Tahoe) and writers Alexandre Aja, Grégory Levasseur & C.A. Rosenberg. It's good that we get to see the full trailer as intended, rather than the cut-off version that hit not long ago, but I still want to see Wood's work in the full context of the film.
Just when the streets seemed safe, a serial killer with a fetish for scalps is back and on the hunt. Frank is the withdrawn owner of a mannequin store, but his life changes when young artist Anna appears asking for his help with her new exhibition. As their friendship develops and Frank's obsession escalates, it becomes clear that she has unleashed a long-repressed compulsion to stalk and kill.
A 21st century Jack the Ripper set in present-day LA, MANIAC is a re-boot of the cult film considered by many to be the most suspenseful slasher movie ever made – an intimate, visually daring, psychologically complex and profoundly horrific trip into the downward spiralling nightmare of a killer and his victims.
[Twitch]