Sequel Casting: Zoe Saldana In 'Machete Kills', Anthony Hopkins In 'Red 2'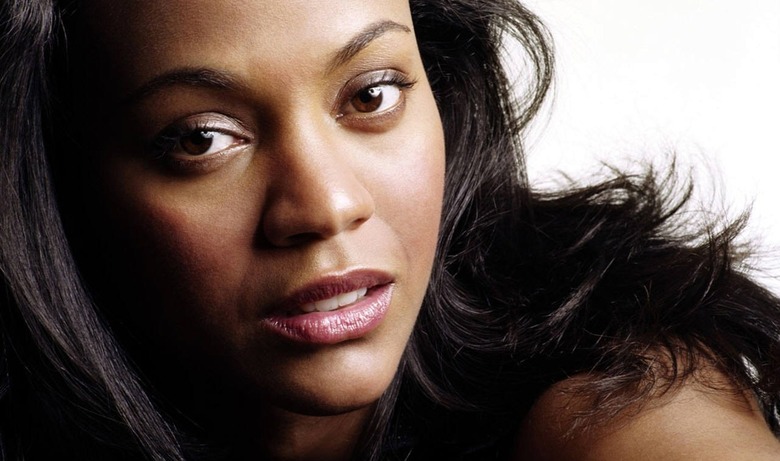 Earlier this month, a press release announcing the return of Red stars Bruce Willis, Helen Mirren, Morgan Freeman, John Malkovich, and Mary Louise Parker for Red 2 promised that the retired black ops team would be facing on "a new set of enemies all across Europe." Now we have a better idea of what exactly those baddies will look like.
Variety reports that Anthony Hopkins is in talks to play the villain, a mad genius incorrectly presumed to be dead. As Willis and his ex-CIA team desperately search for a weapon of mass destruction that Hopkins has created, he offers to give up its location if Willis agrees to help him escape an insane asylum. Hopkins would join fellow newcomers Catherine Zeta-Jones and Lee Byung-Hun, who signed on earlier this month in unknown roles.
However, Hopkins' casting is contingent on his ability to reconcile Red 2's production schedule with his commitment to Thor 2. Hopkins had a supporting role in the previous Thor movie as the god Odin, Thor and Loki's father. Red 2 is due out August 2, 2013, while Thor 2 is slated to hit November 15, 2013.
After the jump, Danny Trejo reveals that Zoe Saldana will be among the lovely ladies of Machete Kills.
"The sequel to Machete, Machete Kills, is going to be a lot more over-the-top than Machete," he said in an interview with MovieHole. "We've got Sofia Vergara, who is a star in her own right, Jessica Alba, Michelle Rodriguez, and Zoe Saldana – and guess what? I get to kiss all of 'em." Saldana's got several action movies under her belt already, including the major franchises Avatar and Star Trek plus recent stand-alone efforts like The Losers and Colombiana — so Machete Kills should be right up her alley.
And that's not the only possible casting Trejo revealed over the course of the conversation. The actor also expressed his hope of appearing in Rodriguez's other upcoming sequel, Sin City: A Dame to Kill For. "I better" have a part in the movie, the actor said, "if [Rodriguez wants to do Machete 3." He laughingly continued, "In fact, you can go ahead and print 'Robert, let's get Trejo in Sin City 2'!" It's not clear if Trejo's being entirely serious, but come to think of it, he actually does seem like a pretty good pick.