'Holy Motors' Trailer - Leos Carax Returns With Cannes 2012's Most Insane Film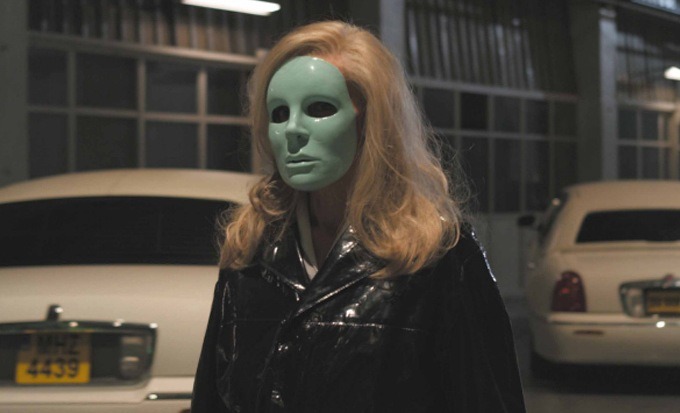 We haven't talked much about Leos Carax's Holy Motors in the run-up to its Cannes debut, but now that the festival's underway it's already emerging as a strong candidate for the most buzzed-about title of this year's event. Since premiering on Wednesday, Carax' first feature since 1999's Pola X has drawn tons of fervent admiration and a bit of withering scorn — but the one thing everyone seems to agree on is that it's totally freaking off-the-wall insane.
Frequent Carax collaborator Denis Lavant stars as a mysterious figure who spends 24 hours zipping across town in a limousine, completing various "assignments." Eva Mendes, Kylie Minogue, Edith Scob, and Michel Piccoli also star. Watch the trailer after the jump.
[via The Playlist]
Based on the trailer, Holy Motors seems to be about an assassin who has some really weird jobs. But based on the reviews that have come out so far, it seems unlikely to be about anything so simple and familiar.
The Telegraph wondered if Holy Motors was "the most bonkers film ever," while HitFix's Guy Lodge declared that it "makes Pola X look like The King's Speech." Not a single critic I've read claimed to fully understand it, but several seemed utterly enthralled, calling it "the film we have all come to Cannes for." On the flip side, even those who loved the movie admitted it was "an ungodly mess," so it may not be for everyone. But with that kind of hype, how can you not at least be curious?
Here's the synopsis from Cannes, which doesn't really clarify anything:
From dawn to dusk, a few hours in the life of Monsieur Oscar, a shadowy character who journeys from one life to the next. He is, in turn, captain of industry, assassin, beggar, monster, family man... He seems to be playing roles, plunging headlong into each part – but where are the cameras? Monsieur Oscar is alone, accompanied only by Céline, the slender blonde woman behind the wheel of the vast engine that transports him through and around Paris. He's like a conscientious assassin moving from hit to hit. In pursuit of the beautiful gesture, the mysterious driving force, the women and the ghosts of past lives. But where is his true home, his family, his rest?