New High-Res Images And TV Spots For 'The Dark Knight Rises' Feature New Scenes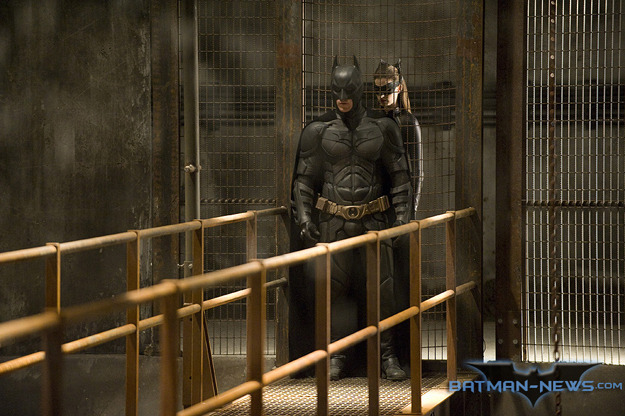 Oh you can almost taste it. Posters, more posters, and now commercials and promotional images. Yes ladies and gentleman, The Dark Knight Rises is almost here. We're about two months away from finally seeing the final film of Christopher Nolan's Batman trilogy, which also happens to be one of the most highly anticipated films of this generation.
After the jump, check out two new television spots from the film featuring new footage (strobe lights!) as well as a bunch of brand new, high-res images.
Thanks to Batman News for the images and The Film Stage for the commercial. We'll go video first.
Spot number two:
And here are the images.
Some interesting stuff here, mostly that image at the top of Batman and Catwoman together but separated by a grate. What could possibly be going on? Also, how great is the scene in the commercial with Bruce asking Lucius to get him back in the game? What else can you discern from this material?
Directed by Christopher Nolan, The Dark Knight Rises stars Christian Bale, Tom Hardy, Joseph Gordon-Levitt, Anne Hathaway, Michael Caine, Morgan Freeman, Marion Cotillard and many others. It opens July 20.