Cool Stuff: '13 Assassins' By Vania Zouravliov Plus 'Dragonslayer,' 'Rocky 3' And More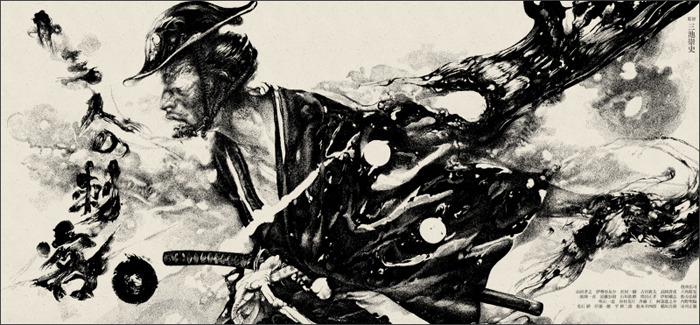 You all know me as a bit of a poster freak so when I say this, know I'm not being hyperbolic. Mondo's poster for 13 Assassins, designed by Vania Zouravliov, is an early contender for poster of the year. Based on the awesome, bad-ass, insert positive adjective here samurai film by Takashi Miike, Zouravliov's piece not only evokes a whole other time period, it pops with energy and emotion. It's stunning. And it even comes in three colors.
Check out the variants after the jump, along with new Mondo posters for Rocky 3, Dragonslayer, The Hills Have Eyes and The Mole People. Yes, Mondo is on a bit of a cult kick after The Avengers and we like it.
Here are the three posters for 13 Assassins as well as those for the other movies. All the particulars are after the gallery.
Each 13 Assassins is a 16.75 x 36 in. screenprint with an edition of 120 and costs $50.
Rocky 3, by Jay Shaw (Iron Jaiden), is a 18 x 24 in. screenprint in an edition of 270. It is $40 and if things go well they'll be available first at the Collider-hosted Summer of '82 screening of the film this Friday.The Mole People is by Phantom City Creative, a 24 x 36 in. screenprint with an edition of 195. It costs $45.The Hills Have Eyes is by Jeff Proctor, a 24 x 36 in. screenprint with an edition of 170. It costs $45.Dragonslayer by JC Richard will be available at a screening of the film Thursday in Austin. Tickets are available here.
Everything but Dragonslayer will be on sale Thursday at a random time by following @MondoNews. That's also the place to find out when Dragonslayer extras will go up.