Minka Kelly Will Play Jackie O To Matthew McConaughey's JFK In Lee Daniels' 'The Butler'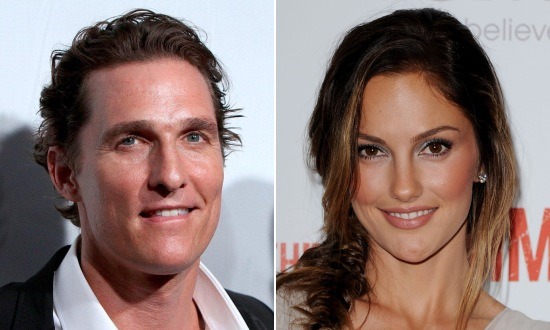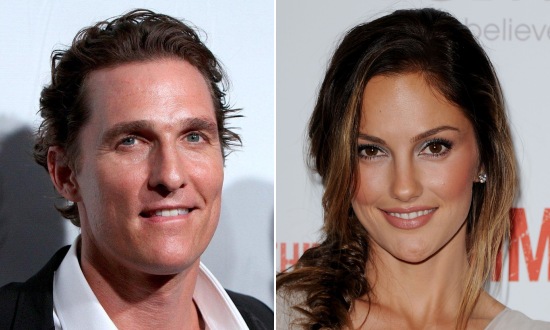 Even as Lee Daniels' follow-up to Precious, The Paperboy, makes its debut at Cannes this week, the filmmaker's wasting no time assembling a stellar cast for his next project, The Butler. The talented Forest Whitaker leads the picture as Eugene Allen, the late White House butler who served under eight different presidents from 1952 through 1986, with Oprah Winfrey and rising star David Oyelowo signed to play his wife and son.
And the cast only gets more buzzworthy from there. The roster also includes Cuba Gooding Jr., Terrence Howard, Nicole Kidman, Alan Rickman, Jane Fonda, Lenny Kravitz, and John Cusack. Now we can add Minka Kelly to the list as well, as Daniels says he's cast her to play Jackie Kennedy to Matthew McConaughey's John F. More after the jump.
While Kelly and McConaughey make for an attractive all-American couple, they don't seem like the obvious choices to play the beloved First Couple. Kelly's done the prim and proper thing, to some extent, as Lyla Garrity on Friday Night Lights, but the easy Texan charm that McConaughey is known for seems worlds away from JFK's more reserved New England demeanor. Still, I'm sure it'll be fun to watch them try.
McConaughey currently stars in Richard Linklater's true crime comedy Bernie, and will next appear in this summer's Killer Joe and Magic Mike. The Butler will mark his second time working with Daniels, as McConaughey also stars in The Paperboy. Kelly is coming off of the short-lived Charlie's Angels reboot on ABC.
Production on The Butler is scheduled to begin in July. Daniels rewrote the script from a first draft by Game Change scribe Danny Strong, who in turn based it on a 2008 Washington Post article by Wil Haygood. No release date has been announced for the film, but given the cast and the subject matter I wouldn't be surprised to see it crop up sometime around Oscar season.