Christopher Guest And 'Bridesmaids' Star Chris O'Dowd Planning 'Curb Your Enthusiasm'-Style Satire For Television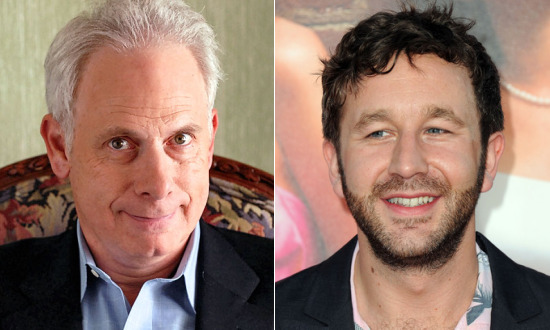 More and more, it's seeming like TV is as good a place to look for big-screen talents as the multiplex. Charlie Kaufman and Catherine Keener signed on for an HBO comedy earlier this week, and now Christopher Guest is heading to the small screen as well, for a half-hour single-camera comedy titled Family Tree. The satirical, improv-heavy series will star Bridesmaids actor Chris O'Dowd as a man trying to trace his geneology and find his real family. More details after the jump.
The series will mark Guest's first significant new work since 2006's For Your Consideration, though that's not necessarily for lack of trying. In 2007, Guest directed the pilot episode for a U.S. remake of Armando Iannucci's British political satire The Thick of It, but the show never made it to air. There was also that Oscars skit earlier this year, but I think we can all agree that that doesn't really count as a major directorial effort. Guest has also acted in a few features over the past few years, including 2009's Night at the Museum: Battle of the Smithsonian and The Invention of Lying.
While the Irish O'Dowd's presence in the States has mostly been limited to movies (Bridesmaids, Friends With Kids, and the upcoming This is 40, among others), he's no stranger to television. Americans who'd heard of O'Dowd before he crossed the pond likely knew him as geeky Roy from the British sitcom The IT Crowd, and he has another new series due out this year called Moone Boy.