/Film LA: James Bond Retrospective In June, 'Super Mario Bros.' Midnight Screening And Reunion This Week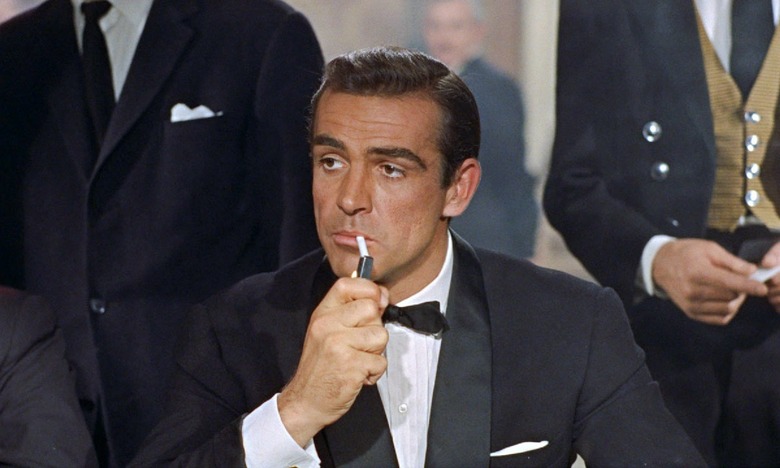 One huge upside to living in Southern California — aside from fantastic weather and plentiful opportunities to stuff your face with In-N-Out burgers– is the thriving film scene that naturally results from being the world capital of moviemaking. Whether you prefer your adventures led by suave British spies or pudgy Italian-American plumbers, the next few weeks have got something for you. Hit the jump for details on a Super Mario Bros. screening and reunion this week and a James Bond retrospective in June.
Former cast and crew are also expected to be in attendance, though the Super Mario Bros. Archive (who are hosting) has not named names at this point. The event is one of a series planned around the country; New York-based fans got their own last month and the Super Mario Bros. Archive plan to head to Wilmington, NC and Seattle, WA in June. Admission for the LA screening is $10.50 for general, and $8.50 for seniors and children. Head to SMBMovie.com or Facebook for more info.
As much as I loved the sexy first teaser for Skyfall released earlier this week, it had the unfortunate result of making the wait 'til November 9 seem longer than ever. But Angelenos won't have to wait quite so long to see 007 back on the big screen. The American Cinematheque organization is screening all 22 Bond films next month at the Egyptian Theatre in Hollywod and the Aero Theatre in Santa Monica. Here are the dates and times, via MI6-HQ.com:
DR. NO / FROM RUSSIA WITH LOVE
Fri, June 8 – 7:30pm
Egyptian Theatre
GOLDFINGER / THUNDERBALL
Sat, June 9 – 7:30pm
Aero Theatre
YOU ONLY LIVE TWICE / ON HER MAJESTY'S SECRET SERVICE
Sun, June 10 – 5:00pm
Aero Theatre
DIAMONDS ARE FOREVER / LIVE AND LET DIE
Thu, June 14 – 7:30pm
Aero Theatre
THE MAN WITH THE GOLDEN GUN / THE SPY WHO LOVED ME / MOONRAKER
Fri, June 15 – 7:30pm
Egyptian Theatre
FOR YOUR EYES ONLY / OCTOPUSSY / A VIEW TO A KILL
Sat, June 16 – 7:30pm
Aero Theatre
THE LIVING DAYLIGHTS / LICENCE TO KILL
Sun, June 17 – 7:30pm
Aero Theatre
GOLDENEYE / TOMORROW NEVER DIES
Fri, June 22 – 7:30pm
Aero Theatre
THE WORLD IS NOT ENOUGH / DIE ANOTHER DAY
Sat, June 23 – 7:30pm
Egyptian Theatre
CASINO ROYALE / QUANTUM OF SOLACE
Sun, June 24 – 7:30pm
Aero Theatre
Tickets are $11 per for most people, $7 for Cinematheque members, and $9 for seniors (65+) and students. Hit the Cinematheque website for more details.