Tom Cruise Attached To 'Magnificent Seven' Remake At MGM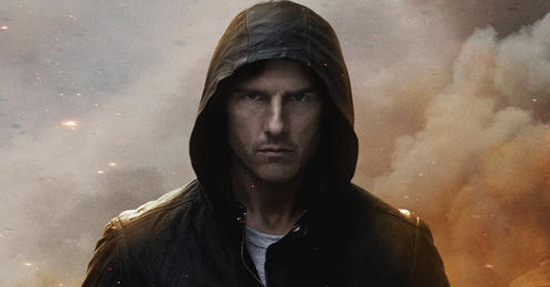 What was once already a remake might be again. John Sturges' The Magnificent Seven is arguably one of the greatest remakes of all time because it took an already classic film, Akira Kurosawa's Seven Samurai, and put a new spin on it giving the movie an original and unique feel. Feudal Japan became the American West. Instead of molding the idea of seven men hired to defend a village into something surprising or different, MGM is now reportedly developing a straight, Western remake of The Magnificent Seven with Tom Cruise attached to star. No director has been hired, the studio is out to writers and the film is a long way from coming to fruition. But it's in the barrel. Read more after the jump.
Variety broke the news of this film, which shouldn't come surprise as MGM is about to shoot straight remakes of RoboCop and Carrie, has Red Dawn ready to go and recently released 21 Jump Street, The Girl With the Dragon Tattoo and many others. They love producing good remake.
According to Variety's sources, Cruise has been interested in remaking this film for sometime but with two movies in the can, two already lined up, and at least three possibly happening after that, Cruise could be pushing 60 by the time this movie hits the big screen – if ever. And while right now it's being shopped as a straight remake, without a script yet, something could change.
The original Magnificent Seven had an iconic cast featuring Yul Brynner, Steve McQueen, Charles Bronson, James Coburn, Robert Vaughn, Brad Dexter and Horst Buchholz as the Seven. Eli Wallach was the bandit they'd been hired to fend off.
Do you think there's any way The Magnificent Seven could be remade without a new spin and be a hit with modern audiences? Is MGM just preemptively prepping a Western hoping the genre gets hot again?