New 'The Dark Knight Rises' Poster Spreads Fire Over Gotham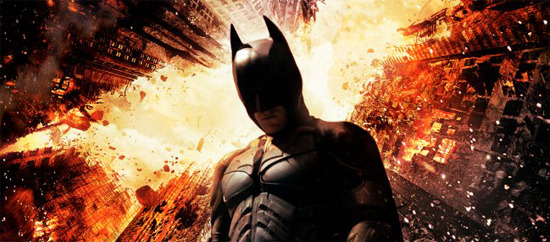 Today Warner Bros. released a new poster for Christopher Nolan's The Dark Knight Rises, and it is an attention-getting design that helps put the original teaser poster into perspective. Here we see the same bat-logo outline established by a crumbling Gotham City, but with the addition of a fiery explosion and tense, determined Batman (Christian Bale).
Check out the full image below.
The image comes from Facebook, and at the moment we've got only this not-quite high res version. We'll update with a larger one when it is available.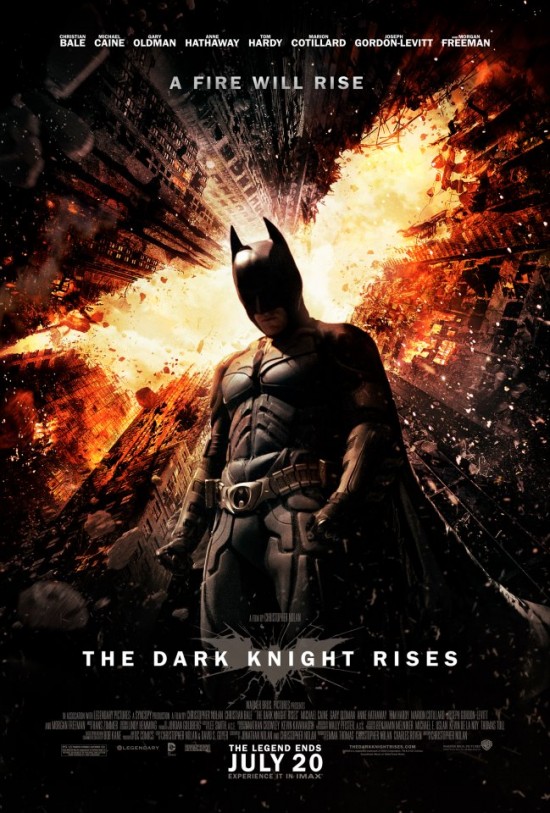 The Dark Knight Rises also stars Gary Oldman, Michael Caine, Morgan Freeman, Tom Hardy, Joseph Gordon-Levitt, Anne Hathaway, and Marion Cotillard. It opens on July 20.Update: NolanFans tweeted this 'making of' GIF which is too good not to pass on. Suffice to say they're not a fan of the poster any more than most people in our comments are.