Established DC Comics Character To Come Out Of The Closet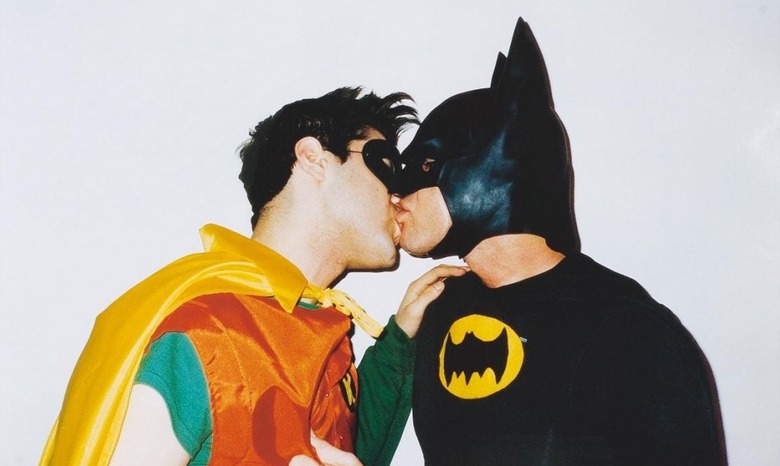 As mainstream politics and pop culture become increasingly gay friendly, DC Comics is jumping on the pro-LGBT bandwagon with a new gay character. Or rather, an old character who's newly gay.
During this weekend's Kapow! comic convention, DC co-publisher Dan DiDio announced that the publisher plans to bring out of the closet a character who has previously been established as straight, with the hopes of making said character "one of our most prominent gay characters." Seeing as LGBT characters in the DC canon are still fairly few and far in between, that shouldn't be too difficult, but it's still progress. Read more after the jump.
"One of the things we're very focused on doing for these types of stories is rather than [change an existing] character, we want to make sure that this is the basis of who that character is right from the start," he told The Advocate last fall.
When he was asked about that policy this past weekend, however, DC's senior VP of sales Bob Wayne explained that DiDio's stance on the matter had "evolved," much like President Barack Obama's recently did on gay marriage. DC did not say which character would be undergoing the change. From the sound of it, it'll likely be someone we haven't seen yet in the New 52, though it's also possible that it'll be someone whose sexual orientation simply hasn't been addressed yet, or a presumed-straight character coming out as bi.
Whoever it winds up being, he or she will have some company, though not much. LGBT characters in the current DC universe include the lesbian Batwoman, the superpowered gay couple Apollo and Midnighter, and the gay Teen Titan Bunker.
Rival publisher Marvel has a few out-and-proud figures as well. One of the most notable is Northstar, considered to be the first openly gay mainstream superhero when his orientation was established in the '90s. In fact, Northstar is on the verge of making an exciting reveal himself: Marvel is expected to announce his engagement to his boyfriend Kyle on ABC's The View this week.
[Source: Bleeding Cool]
Discuss: Well, the big question here should be obvious — who do you think it'll be?