Sundance Fave 'The Surrogate' Dated By Fox Searchlight, Now Called 'Six Sessions'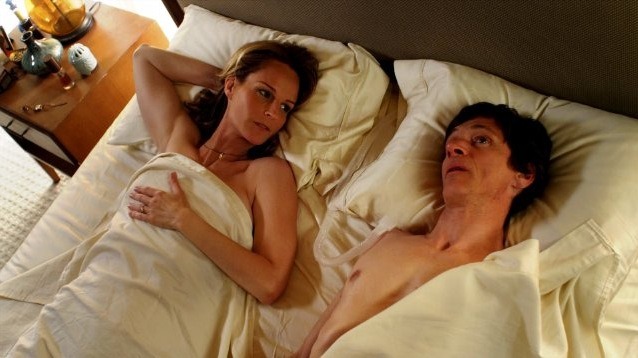 We can probably blame the Bruce Willis sci-fi film Surrogates for the fact that Fox Searchlight has changed the title of the John Hawkes-starring Sundance fave The Surrogate. The Willis film was pretty forgettable, but not quite forgettable enough that Searchlight wanted to go with the original title for the film about a sex surrogate (Helen Hunt) hired to, er, 'work with' a bedridden man played by Hawkes.
The film is now called Six Sessions, and it will be released on October 26 of this year.
Germain called Six Sessions a sure Oscar contender when he reviewed the film out of Sundance, saying,
[Six Sessions is] hilarious, brave and frank about both disabilities and sexuality... [Writer/director Ben Lewin] and the actors handle the touchy subject matter (pun intended) with the utmost maturity, poise and thoughtfulness... As Mark, Hawkes gives a career-making performance. He turns a man who many might pity into a role model without lifting a finger. Or leg. Or torso. And while Hunt's performance as Cheryl requires her to be nude for a large majority of the film, she's not only beautiful, but incredibly confident with a sublayer of vulnerability.
The October date is a pretty prime one; competition comes from Alex Cross; Fun Size; Of Men and Mavericks; and Silent Hill: Revelation 3D. Which is to say that if things stay the way they are now, Six Sessions will have a clear path to the arthouse audience. [BoxOfficeMojo]