'Skyfall' Teaser Trailer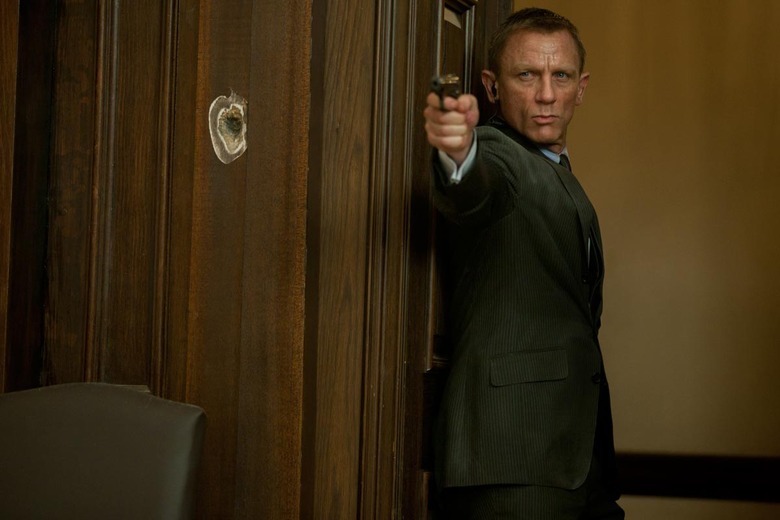 The world has long wondered what a Sam Mendes directed James Bond movie might look like and today we have our answer. Columbia/Sony and MGM have just released the first trailer for Skyfall, Daniel Craig's third Bond film, this time under the watchful eye of the Oscar-winning American Beauty director.
Scheduled for domestic release November 9 (and European release October 26) the film also features Javier Bardem, Ralph Fiennes, Albert Finney, Berenice Malohe and Naomie Harris. Check out the teaser trailer (as well as a "super" trailer) below.
Here's the first trailer for Sam Mendes' Skyfall. You can also see the first poster here.
Here's the bare bones plot description that's been released in the past to give you a better idea of some of the teases above.
Bond's loyalty to M is tested as her past comes back to haunt her. As MI6 comes under attack, 007 must track down and destroy the threat, no matter how personal the cost.
Sony also released a "Super" trailer for Skyfall but, before you get too excited, it's just the teaser trailer you saw above followed by a trailer for a new James Bond video game called 007: Legends. That game, however, looks pretty bad ass.
Back to the trailer at hand, there are some great visuals there. Really stunning work by Roger Deakins, but not much in the way of story. It's a scope and tone trailer which, six months away from release, is fine by me.
What do you think of the first trailer for Skyfall?