Contrary To Reports, Jackie Chan Is Not Done With Action Movies; Watch The Trailer For His Latest, 'Chinese Zodiac'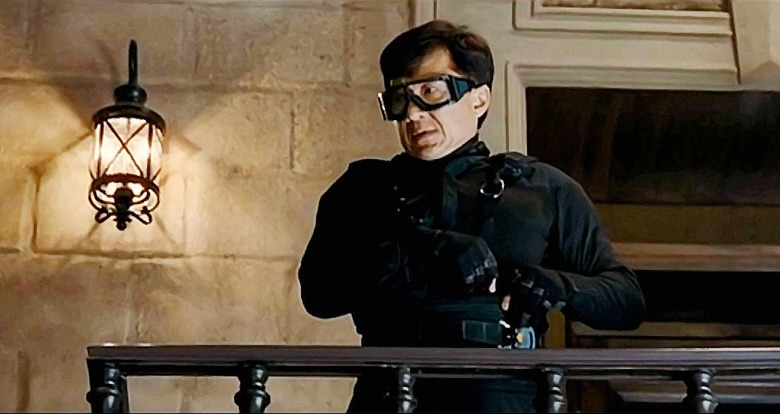 Jackie Chan brought his 100th film, Chinese Zodiac, to the Cannes Film Festival this year, but he also arrived with some news that has been a few years coming: he's done with bit death-defying action movie setpieces. But that news got a bit garbled over the weekend, with many thinking that Chan is done with action movies for good. Today, the multi-hyphenate clarified that while he's too old to do some of the action he's known for, he isn't done by a long shot.
Chan told AP about Chinese Zodiac, which he wrote, produced, directed, and choreographed over seven years:
For the last ten years I've been choosing the director to direct me. This one I direct myself. I hope this movie, 20 years later, people still remember it. For me, for the audience, for my future, for my history — it's very important.
But the action has started to take a real toll on him.
It hurts, it really hurts. The shoulder, the ankle, it really hurts. You don't know because I still look healthy... They say 'no, you're still young, you can still do it,' but I have to stop one day.
That led to a broad assumption that Chan is done with action movies altogether. So he clarified via Facebook that, in fact, he's still soldiering on:
Hello all my friends and fans,
Yesterday in my press conference in Cannes for Chinese 12 Zodiac I said that this movie was my last big action movie.
Today I was shocked when I woke up to read all the news coverage that I was retiring from doing Action movies.
I just want to let everyone know that I am not retiring from doing action movies. What I meant to say is that I need to do less of the life risking stunts on my movies. After all these years of doing so many stunts and breaking so many bones, I need to take better care of my body so I can keep working.
I will continue to do international action movies. And I will keep improving my English
I love all of you!
Jackie
Here's a trailer for Chinese Zodiac. Those who've seen many other Chan action films will recognize a spirit that calls back to his classic Armor of God series. And there are some set pieces here that look great, particularly the couch fight: