Tom Hardy, Shia LaBeouf, Jessica Chastain And More Get Tough In 'Lawless' Character Posters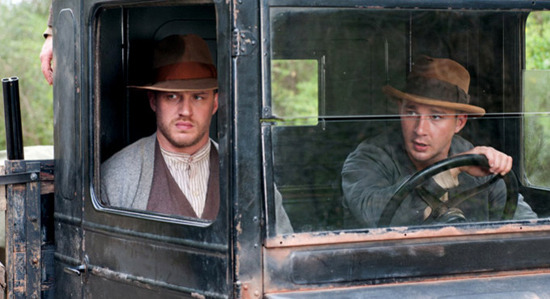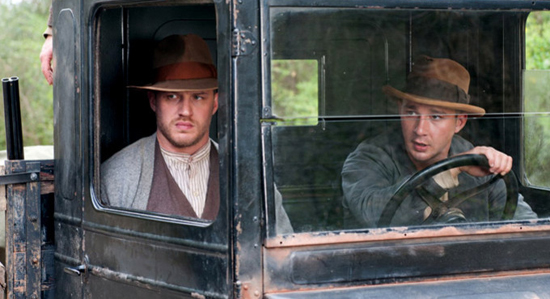 I don't necessarily love this current trend of churning out character posters for every single actor in an ensemble cast, but when the line-up is as good as this one, I can't complain. Seven new character posters have dropped for John Hillcoat's Prohibition-era thriller Lawless, showing stars Tom Hardy, Shia LaBeouf, Jessica Chastain, Jason Clarke, Gary Oldman, Guy Pearce, and Mia Wasikowska each trying their best to give off a tough-guy (or girl) glower. Check 'em out after the jump.
[via HuffPo Entertainment]
LaBeouf's poster makes me laugh. He just looks like he's trying so hard to be badass, but he really comes across more like a modern-day teenage kid in the suburbs posing with toy guns on Halloween. Whatever designer decided to select that specific shot for this poster may have it in for him.
Fortunately, most of the other stars manage to look appropriately menacing. Well, Wasikowska is all sweetness and light, but that appears to be on purpose. And Clarke has a mean snarl going, but for some reason is the only character (aside from nice girl Wasikowska) with no weapon with which to defend himself. On the flip side, cigar-chomping Hardy and femme fatale Chastain look just perfect.
Hardy, LaBeouf, and Clarke play the bootlegging Bondurant brothers, who must fend off the attentions of gangsters (like Oldman) and lawmen (like Pearce) alike. Chastain and Wasikowska play the love interests who get tangled up in their lives. The lively recent trailer was made all the more impressive by the fact that the story is sorta-kinda true — screenwriter Nick Cave adapted it from Matt Bondurant's 2008 novel The Wettest County in the World about his own family.
With that premise, that cast, and The Road helmer Hillcoat guiding it all, there's no wonder Lawless is near the top of my most-anticipated list. The film debuts at Cannes before rolling out to U.S. theaters August 31.