Guillermo Del Toro Approached By Daniel Radcliffe, Wants Tom Waits And Christopher Walken For 'Pinocchio'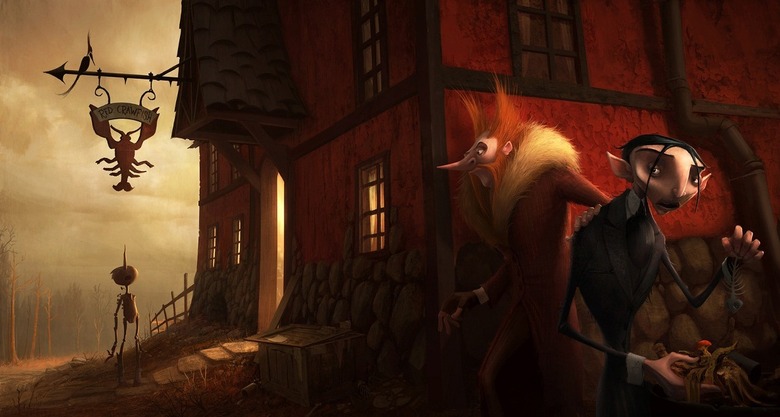 After years of planning, Guillermo Del Toro jump-started his 3D stop-motion animated take on Pinocchio last week when he announced that he'd be co-directing with Mark Gustafson, with production to get underway next summer. Now one of the team's next steps will be picking out a voice cast.
While no one's locked in just yet, del Toro said he does have a few names in mind. He revealed that Christopher Walken and Tom Waits were on his wishlist, and let slip that Daniel Radcliffe had already expressed an interest in joining the project. More details after he jump.
Del Toro also named Waits as a hopeful for an unspecified role — likely that of Pinocchio's father, as mentioned last week. Interestingly, he also floated the idea of Walken playing the fox in the story, although he said not long ago that Donald Sutherland was in consideration for that same part. In any case, it's all just talk at this point. As del Toro himself was careful to emphasize, no actors are currently signed on to the project.
During the call, del Toro also confirmed that production is on track to hit theaters sometime in 2014. The shoot is expected to take about a year. "Stop motion takes that long to gather footage," he noted. Pinocchio will be del Toro's first time helming an animated feature. Fortunately, he'll have help from folks with more experience. Co-director Gustafson served as animation director on Fantastic Mr. Fox, and the project is being backed by the Jim Henson Co. As of last year, UK company McKinnon and Saunders, which also worked on Fantastic Mr. Fox, were on board to make the puppets.
As previously reported, del Toro intends for his Pinocchio to be "more surreal and slightly darker" than earlier adaptations of the tale, as well as more faithful to Carlo Collodi's 19th century book. However, the story will be modernized somewhat, taking place in Italy between the two World Wars ("when everyone was behaving like a puppet, except for puppets," says Del Toro). Nick Cave is lined up as the film's music consultant, while the visuals will take inspiration from the work of Gris Grimly.