Liam Neeson The Latest To Help Revive 'A Walk Among The Tombstones'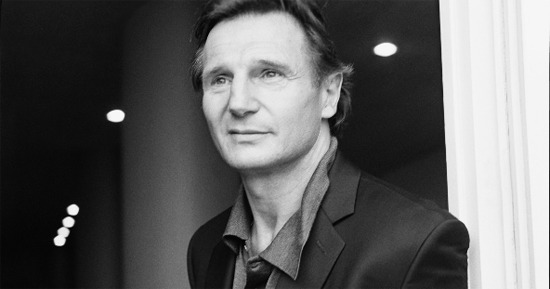 Once upon a time it looked like Harrison Ford might play Matt Scudder in an adaptation of Lawrence Block's novel A Walk Among the Tombstones. Scripted by Scott Frank (Minority Report, Out of Sight) the film has been in development for quite a while. This week it got some new juice, however, with financing from Exclusive Media and Cross Creek Pictures and Liam Neeson set to star as the alcoholic ex-cop Scudder.
Deadline says the film will shoot in February 2013... or that's the plan, at least. There have been other plans to make this film before that didn't go anywhere. The last one, a year ago, involved director DJ Caruso. There's no director set at this point for this incarnation of the film.
Cross Creek Pictures has been part of previous attempts to launch the film, and Danny DeVito, who has been set as a producer in the past, is still part of the producing team.
Here's the plot of the book:
A pair of men who prey murderously on women progress to kidnapping the womenfolk of drug dealers and demanding huge ransoms. Former alcoholic PI Scudder-now going to more AA meetings than ever-reluctantly agrees to help one dealer, a Lebanese, after his wife is killed by the kidnappers. Slowly and methodically he discerns a pattern in the mayhem. With the help of his erstwhile police colleagues, his black Times Square sidekick TJ and his call-girl sweetheart, Elaine, Scudder tightens the net on the culprits. When they seize the daughter of a Russian dealer, he is ready for the showdown.