Infographic: Official Timeline Of The Marvel Cinematic Universe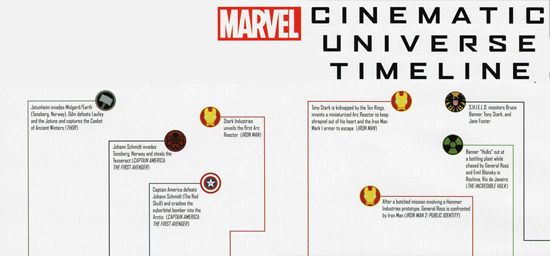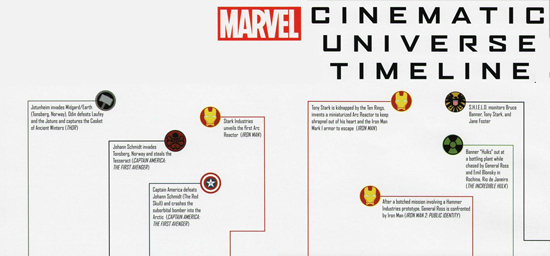 In the past we've featured an infographic — almost a too-detailed one — that shows the timeline of events in Marvel movies. Now the company has issued an official timeline, and at the very least it is easier to read. What might be interesting to some more casual fans who haven't thought as much about the precise timeline of the convergent story paths is this: a great many of the events in various Marvel films take place in the span of one week.
Check out the full graphic below.
Click to enlarge:

The image comes from the Art of The Avengers book; @MarvelFreshman provided the scan.