Morgan Freeman To Party With Michael Douglas And Robert De Niro In 'Last Vegas'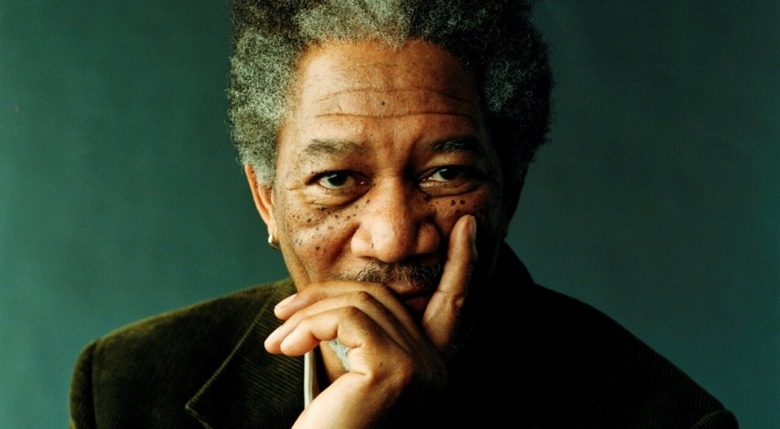 While youth tends to rule in Hollywood, the next pack of legendary onscreen partiers looks to be neither the rowdy teens of the Project X films nor the thirtysomethings of The Hangover franchise, but the senior citizens of Last Vegas. Morgan Freeman has just joined Robert De Niro and Michael Douglas in the "Grumpy Old Men meets The Hangover" comedy, directed by Jon Turteltaub (The Sorcerer's Apprentice) from a script by Dan Fogelman (Crazy, Stupid, Love.). More details after the jump.
Details on which character Freeman is currently negotiating for has not been revealed, though it seems reasonable to guess he'll be one of the central quartet. Meanwhile, Douglas is signed on to play bachelor Billy (the part Nicholson was originally up for), and De Niro will be part-averse widower Paddy. That just leaves one last member of the group up for grabs. Rumor has it Christopher Walken is circling the part, but if that doesn't pan out, I bet Al Pacino or Michael Caine can expect a call sometime soon.
Though the Last Vegas characters are described as "semi-retired," its stars certainly aren't. Freeman has two films due out this summer — Rob Reiner's The Magic of Belle Isle and Christopher Nolan's The Dark Knight Rises — and is just coming off of filming for Louis Leterrier's magician heist thriller Now You See Me. He's since moved on to shooting Joseph Kosinski's Oblivion, opposite Tom Cruise. With the addition of Freeman, the Last Vegas cast now consists of three Oscar winners, with an average age of 69.7.