'Orphan' Star Isabelle Furhman Cast In David Gordon Green's 'Suspiria' Remake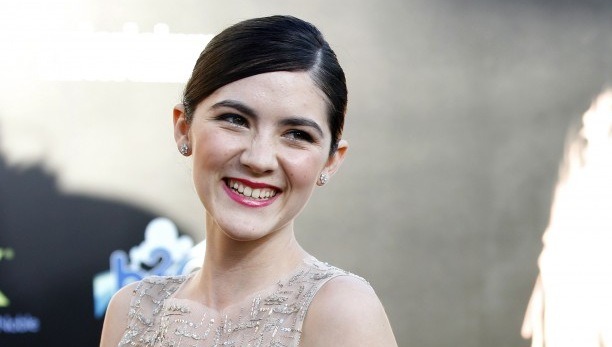 It's been several years since David Gordon Green began working on his remake of Dario Argento's horror classic Suspiria, but the pieces appear to be falling into place for real this time. About a month after producers announced that financing was locked in and casting was underway, Green has found his star:15-year-old Isabelle Furhman, best known for her turn in Jaume Collet-Serra's rather insane Orphan.
Fuhrman leads a strong cast that also includes Isabelle Huppert, Janet McTeer, Michael Nyqvist, and Antje Traue, in unnamed roles. More details after the jump.
It's less about ballet and more of a story about the occult and a boarding school for girls in Germany. Scene for scene it's very similar. In terms of the aesthetic, I haven't really worked [it] out yet. I've just started to get my cinematographer and production designer to look at it, and I'm sure we're all going to bring our ideas to the table. I don't want to emulate him or rip him off, I don't want to do a shot for shot remake of it. But I do feel like it's a springboard to a lot of huge ideas, and a lot of artful, magnificent ideas. Things that aren't in the movie theaters in the genre right now.
As of 2008, Natalie Portman was attached to topline the film, but she fell off at some point. (Of course, she still got her chance to do ballet with a horror bent when she took the lead in Darren Aronofsky's Black Swan.) The rumor mill has been surprisingly quiet since then, so even as of last month we weren't sure which actresses Green was considering. But Fuhrman seems like a smart pick. Not only is she a promising young talent, she's already got some horror cred behind her thanks to 2009's Orphan.
Although that film wasn't Fuhrman's first feature role — that would be 2007's Hounddog, with Dakota Fanning — it was the one that gave the up-and-comer her big breakthrough. Since then, she's moved on to this spring's megahit The Hunger Games, in which she played the key supporting role of Clove. Her upcoming slate includes The Healer with Super 8 star Joel Courtney, which recently wrapped, and M. Night Shyamalan's sci-fi adventure After Earth with Jaden Smith and Will Smith. Green's Suspiria is gearing up for a September start.
[Source: Variety, Screen Daily]