Adult Swim Developing 'Harold & Kumar' Animation, And Show Created By Dan Harmon Of 'Community'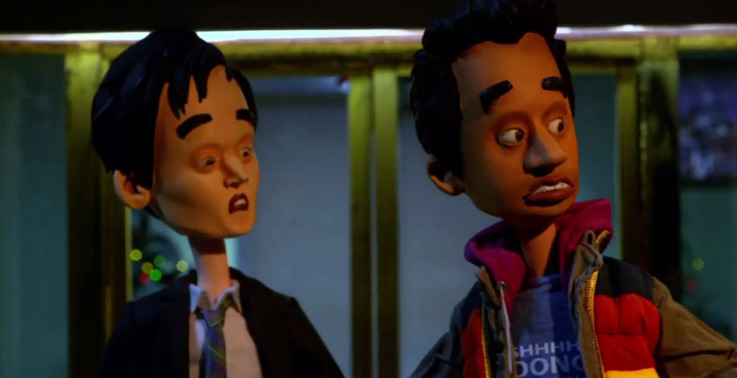 Tomorrow is the upfront party/presentation for Adult Swim, and the company is unveiling a serious development slate. For fans of animation, weird high-concept shows and other esoterica, there might be a lot to dig into in the new set of projects being developed by the Williams Street gang.
But there are two worth highlighting for our regular readers. One is an animated series based on the Harold & Kumar movies. The other is a new half-hour animated show co-created by Community mastermind Dan Harmon. We might not see Harmon return to his signature show, but a new effort from him could be a great consolation prize.
All the details we have at this point are below.
First up, here are the two highlighted projects:
Untitled Animated Harold & Kumar Project (In Development) – An animated version of the eponymous blockbuster stoner comedy series. Produced by Lionsgate.Rick & Morty – A genius inventor grandfather and his less than genius grandson, and the journeys in life they share. From Dan Harmon (Community) and Justin Roiland. (30-minute animated).
And here's the rest of the lineup:
Colonel Wallace (Working Title) – An eccentric southern fried chicken magnate and his adventures with his family. Created by Greg Cohen (Conan O'Brien, King of the Hill, TV Funhouse). (15-minute animated)Coffin Dodgers – A group of misfit grumps get into Animal House-style trouble at a cozy suburban retirement home. From Dave Silverstein and Matt Jeser (Drawn Together). (30-minute animated)Green Bench: The American Day Dream – A group of friends have pooled their money to buy a large office space for their business. The only problem is they haven't quite figured out what that business is. In the meantime, it's an awesome headquarters where their petty, self-centered, and mischievous minds can wander. From the internet sketch comedy sensation Green Bench and produced by Dakota Pictures. (30-minute live-action)Freestyle Love Supreme – These I.T. guys work on their freestyle rapping at the office, much to the annoyance of their co-workers. From Ars Nova (Black Dynamite, In the Heights). (30-minute live-action)King Star King – King Star King is a modern day he-man who's half-warrior, half-idiot. From artist JJ Villard (Monsters Vs. Aliens) and Eric Kaplan (Big Bang Theory). (15-minute animated)Rolling With Dad – A brilliant, but disabled man deals with his much less intelligent family. From Seth Grahame-Smith (Pride and Prejudice and Zombies; Abraham Lincoln, Vampire Hunter; Tim Burton's Dark Shadows; The Hard Times of RJ Berger) and David Katzenberg (The Hard Times of RJ Berger). (30-minute animated)
[Deadline]