'Rise Of The Planet Of The Apes' Sequel Gets A New Writer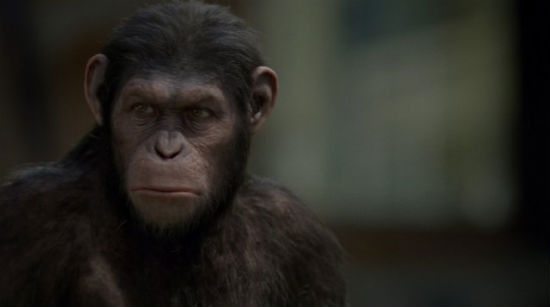 Rise of the Planet of the Apes was one of the biggest surprises of 2011. Directed by relative newcomer Rupert Wyatt and delving back into a franchise that most people felt had long since died, the movie's high quality helped it break out as a undeniable hit, grossing $176 million domestically. As tends to be the case, plans for a sequel were set into motion almost immediately and over the next few months Wyatt signed to return as director, star Andy Serkis was given a new deal and the original screenwriters, Rick Jaffa and Amanda Silver, began to write the sequel to the prequel.The Hollywood Reporter now says Scott Z. Burns, the writer behind Contagion, The Informant! and The Bourne Ultimatum, has signed to work on the film. Read more after the jump.
According to The Hollywood Reporter, the film will be "taking the story to the next level, with the apes on the path to emerge as society's new rulers." That seems all but obvious considering where Rise of the Planet of the Apes ended up.
What's not exactly obvious is if Burns is writing his own screenplay, doing a polish of Jaffa and Silver's or something else. Either way, the trust Steven Soderburgh has in the man and a pretty decent track record suggest he's not only a good addition to the team, but Fox is really pushing forward with this follow up.
Caesar, played in performance capture by Serkis, will likely be the star of this film once again. It's not yet clear if James Franco will be back as his character could easily be written out of the story. I don't see that happening as he's a major movie star, but if they didn't lock him up for a few pictures before the first movie, he might be free to walk away.
Do you think Burns is a good addition to the Rise of the Planet of the Apes sequel?