Alexander Payne Wants Bruce Dern And Will Forte For 'Nebraska'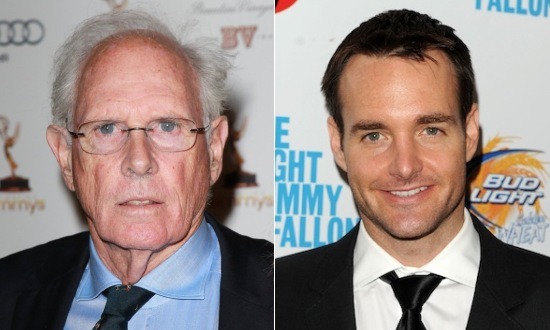 Although there was a seven-year gap between Sideways and last year's The Descendants, Alexander Payne seems eager to get going on his next project sooner rather than later. The filmmaker has begun casting for Nebraska, the black and white father-son road trip comedy he has set up at Paramount, and he now has top picks in mind for the two leads.
While names like Gene Hackman, Robert Duvall, Jack Nicholson, and Robert Forster have been rumored for the older role, and Casey Affleck and Paul Rudd have been floated for the younger, a new report indicates that Payne has ultimately settled on Bruce Dern and Will Forte for the central roles. More details after the jump.
Payne has been developing the project for some time now, but ran into some disagreements with the studio last year over the budget and casting, as well as his desire to shoot in black and white. In addition, he's been working hard to find just the right fit for the part of the father. Payne's first choice was Hackman, but the actor declined to come out of retirement so Payne had to look for other options. According to Deadline, Payne has already spoken with Paramount about casting Dern and Forte, but nothing has been finalized yet.
Dern doesn't exactly sound like the "big name" that Paramount reportedly wanted for the part, but perhaps Payne has a little more clout now that his Descendants has proved to be a commercial and critical hit. As an acclaimed character actor with an Oscar nomination under his belt, Dern should have no problem managing the lead here. His recent work includes a recurring role on HBO's Big Love, and Francis Ford Coppola's Twixt.
As for Forte, Nebraska sounds like a slight departure from his usual goofy fare. Since leaving Saturday Night Live back in 2010, Forte has jumped between the small and big screens. He appears in three films this summer: Adam Sandler's That's My Boy, the jukebox musical Rock of Ages, and Akiva Schaffer's The Watch.