Plot Details On Oft-Rumored 'Eastern Promises' Sequel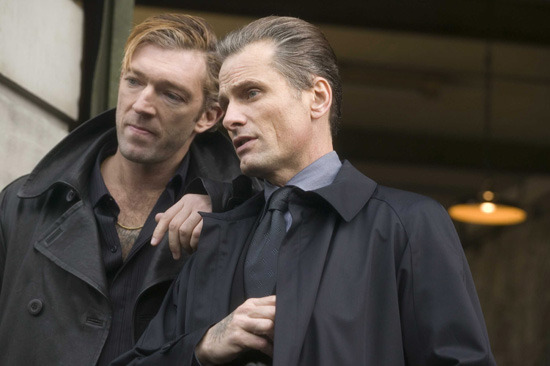 For the last couple years there have been rumors of a possible sequel to Eastern Promises, the film from David Cronenberg that starred Viggo Mortensen and Vincent Cassel as members of the Russian mafia in London.
While early reports today suggested that David Cronenberg won't direct, despite the fact that he was talking of doing so for some time. That has been corrected to say that Cronenberg is indeed set to direct, from a script by original Eastern Promises screenwriter Steven Knight. And Vincent Cassel is reportedly in talks to join Viggo as the primary returning cast. More info follows, with spoilers for the first film embedded within.
Vulture says that the film would pick up right where the last left off, starting
...with the incompetent underboss Kirill (Cassel) thinking that he and his henchman driver Nikolai (Mortensen) really have inherited the throne from his crime-lord father, without knowing that Nikolai is actually a clandestine agent working undercover in Russia's federal security service.
That sounds as if the film will also take place in London, which is counter to an old statement from Cassel that it would shoot in London.
It's great that Cronenberg will be back to direct. Given how much work he's been lining up lately (including Maps to the Stars, the TV pilot for Knifeman, and even a brief acting stint) it would not have come as much of a surprise if he'd handed off the sequel to someone else.