Joss Whedon Suggests He'd Like More Females In 'Avengers 2'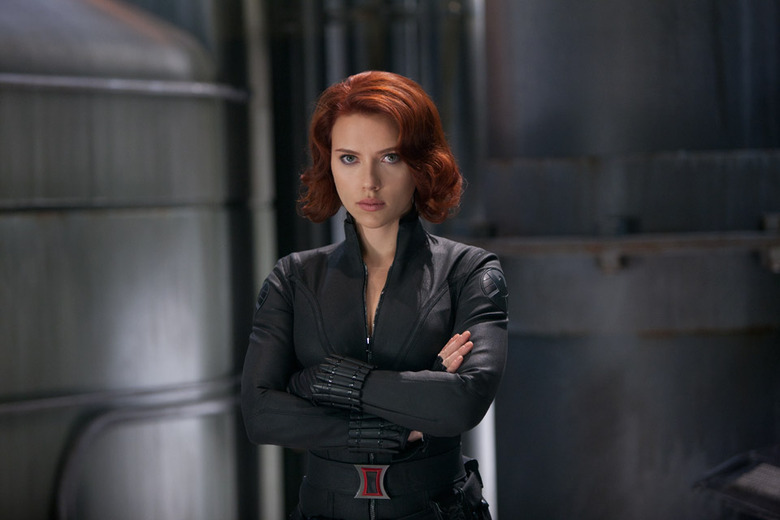 In a recent interview with Entertainment Weekly, Joss Whedon suggested that The Avengers was a little heavy on the testosterone and the sequel could use some more female superheroes. That's a fantastic idea in theory, however, there are two major variables to the statement. First of all, Whedon has to come back or be involved in a second Avengers. At this point, that's still up in the air. Second, new female superheroes would have to be introduced in one of the upcoming Marvel movies. We have no indication or evidence that there are plans to do so.
Can one or both of those things happen? It's very possible. Read his quote and discuss which women, if any, could hold their own with Iron Man, Hulk, Thor, Captain America, Hawkeye and Black Widow?
The quotes come from Entertainment Weekly, who was the only publication to sit down with the writer director as well as his full team of superheroes:
Whedon joked, "I think we need to get some more men on the team," while Thor's Chris Hemsworth looked around Johansson at Chris Evans, Robert Downey Jr., Mark Ruffalo, Jeremy Renner, and Samuel L. Jackson and agreed, "Yes, there are too few of us."
Whedon then got more serious:
Studios will tell you: A woman cannot headline an action movie. After The Hunger Games they might stop telling you that a little bit. Whatever you think of the movie, it's done a great service. And after The Avengers, I think it's changing.
Which is all well and good, but who could join the team? Several of the more famous Marvel ladies – Invisible Woman, all the X-Ladies – are at other studios. She-Hulk could probably work, Wasp is the safe bet as an Ant-Man movie is in development and EW's article surmises Scarlet Witch, Moondragon, Hellcat, or Mantis (a decent bet too being one of the Guardians of the Galaxy).
Who do you think could fit on the team and when would be the best way to introduce them?