'Harry Potter' Reunion Canceled; David Yates Won't Direct Emma Watson In 'Your Voice In My Head'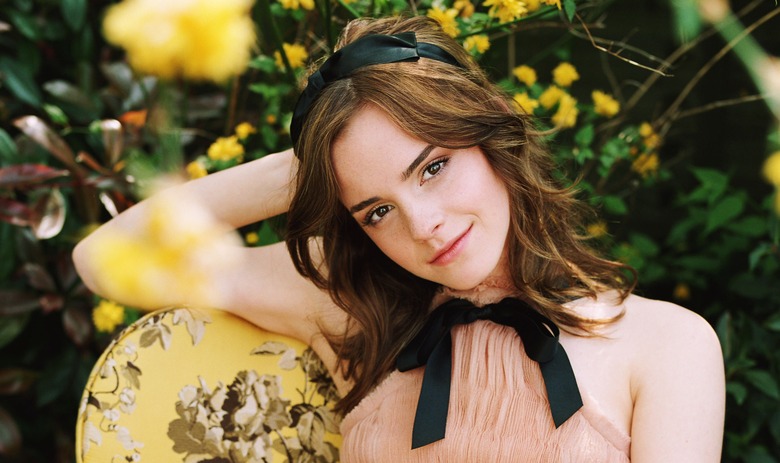 Until very recently, it looked like Harry Potter director David Yates and the former Hermione Granger, Emma Watson, would reunite to make a film based on the memoir Your Voice in My Head. The book tells the story of a young journalist who attempts suicide but is tethered back to life by a friendship with her psychiatrist. It was an interesting choice after Warner Bros. wooed Yates for a couple of much more obvious 'big' films, but also a promising one.
Now the film won't happen in that configuration. Yates has moved on, reportedly for reasons having to do with a family health issue. Meanwhile, it seems like the show will go on.
Deadline says that the writers and producers didn't want to wait for Yates to return from whatever is pulling him away from the film. That suggests a couple of possible things, from some unreported strife to the fact that with all factors ready to go, the other participants might rightly be worried about a delay killing the film altogether.Stanley Tucci was being eyed to play the psychiatrist, but now we don't know if that'll come through.
Yates was part of the driving force behind this getting moving, and early on explained his interest in making the movie,
It's a small film, hard hitting and with elements of magic realism. Compared to 'Potter' it would cost tuppency ha'penny, and for that reason it would be incredibly liberating to make.
And here's the synopsis of the book. Bit spoilerish, perhaps, for those who don't want to know anything about a film that a trailer wouldn't show.
Emma Forrest, a British journalist, was just twenty-two and living the fast life in New York City when she realized that her quirks had gone beyond eccentricity. In a cycle of loneliness, damaging relationships, and destructive behavior, she found herself in the chair of a slim, balding, and effortlessly optimistic psychiatrist—a man whose wisdom and humanity would wrench her from the dangerous tide after she tried to end her life. She was on the brink of drowning, but she was still working, still exploring, still writing, and she had also fallen deeply in love. One day, when Emma called to make an appointment with her psychiatrist, she found no one there. He had died, shockingly, at the age of fifty-three, leaving behind a young family. Reeling from the premature death of a man who had become her anchor after she turned up on his doorstep, she was adrift. And when her all-consuming romantic relationship also fell apart, Emma was forced to cling to the page for survival and regain her footing on her own terms. A modern-day fairy tale, Your Voice in My Head is a stunning memoir, clear-eyed and shot through with wit. In her unique voice, Emma Forrest explores the highs and lows of love and the heartbreak of loss.