Trailer And Clips For 'Revolution,' The New NBC Series From J.J. Abrams, Jon Favreau & Eric Kripke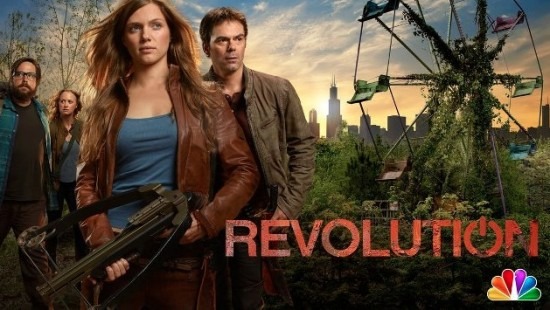 In Lost, producer J.J. Abrams helped create a story set outside many modern technological bounds by enabling a tale stranding characters on a remote island. His new show, Revolution, goes a lot father, by positing a world in which all technology and electrical power dies. Anything that uses power simply dies one night, plunging the world into a state that is part dark age, part wild west.
Jon Favreau directed the pilot with Abrams producing and Eric Kripke (Supernatural) writing. We've now got a few views of the show, through an extended trailer, and a handful of clip from the show. It certainly isn't short on scale, as you'll see below.
First up, the trailer, which runs four minutes. There's a lot here — a prelude to the show, an overview of the post-electric future, a vision of the wary social and political culture that rises in the wake of technological nations, and a hint that there are secrets to uncover. How much of this is in the pilot, and how much comes from the first season overall? That we don't know.
It's difficult to tell what we can expect from the show based on that trailer, but the following clips from the pilot might help give you an idea.
There's one look at the night the lights went out, complete with a scary callback to Lost, plus two views of the post-apocalyptic future fifteen years after the crash. Despite my appreciation for Billy Burke, the clip highlighting him doesn't do much for me, but the one in which Giancarlo Esposito is better. (And makes me want to see Esposito in an adaptation of Stephen King and Peter Straub's The Talisman, oddly.)
Revolution will air this fall Monday nights at 10pm on NBC.