VOTD: Touching, Vivid Animated Short 'Crayon Dragon'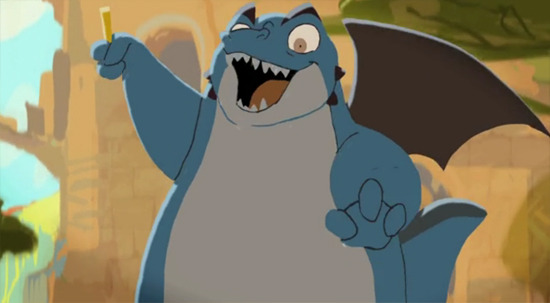 CalArts animation student Toniko Pantoja might be a filmmaker to watch. The animator's second-year project, Crayon Dragon, is a lovely little three-minute piece that has two nicely-realized characters, a wild imagination, and a good sense of depth and space. It could almost be the pitch for a good Nintendo game, but at the same time is full of the spirit of some classic Disney and Don Bluth work. Check it out below.
If you want to know what Crayon Dragon is about before going in, here's the description:
A girl is commissioned to paint over an old concrete illustration, in which to her surprise, [she] sinks into. She befriends a painted dragon who has a wing missing.
In addition to this short, Pantoja has another good piece online: last year's Serenade to Miette, which features magic and mobsters.
[io9]