/Film Video Interview: Barry Sonnenfeld Talks 'Men In Black 3'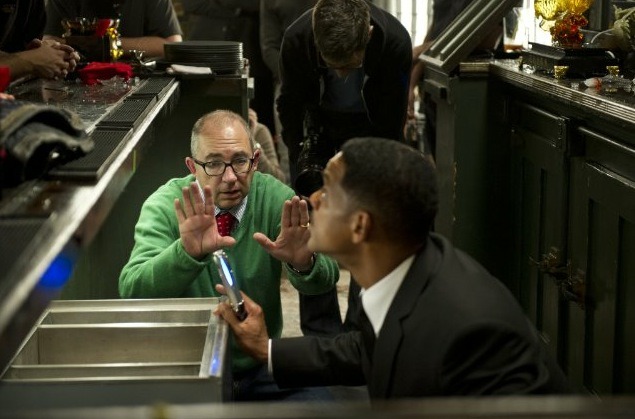 Barry Sonnenfeld isn't bothered by all the negative press around his latest film, Men in Black 3. According to reports, Sonnenfeld's return to directing after about five years was a runaway train of rising costs, script problems and on-set drama. None of that matters to the director because the movie speaks for itself. Men in Black 3 is finally out May 25 (read our review here) and Sonnenfeld is confident audiences will eat up his crowd-pleasing summer blockbuster featuring the on-screen return of Will Smith, back after a four-year hiatus, and both Tommy Lee Jones and Josh Brolin in the same role.
/Film has the pleasure of speaking with Sonnenfeld about his latest MIB film and, after the jump, you can watch the full video. We discuss the New York Mets, some of the more surprising visuals in the film, Will Smith's input on the set and story, the controversy over script changes, the fact its not a Big Willie Weekend release with Big Willie song....and vagina. Yes, that's right. Check it out below.
Here's my interview with Barry Sonnenfeld. Note that most of this will make much more sense after seeing the movie.
Men in Black 3 is in theaters now.