'Anchorman 2' Teaser Playing In Front Of 'The Dictator'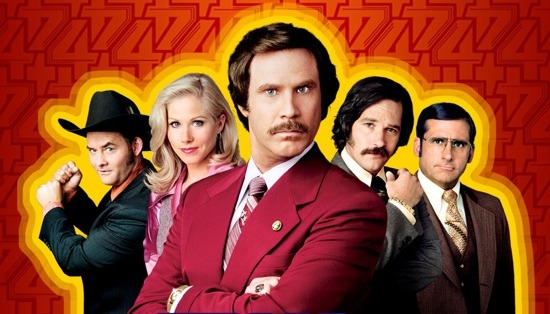 Earlier this week we heard that a teaser trailer for Anchorman 2 might be in front of The Dictator when it opens next week. Now there are a few different things flying around that look like confirmations of that report — one even comes from Anchorman director Adam McKay. Check out the info below.
Here's McKay's tweet:
See the Dictator (I worked on it and it's crazy funny), in addition to Campaign trailer with Zach and Will there's another treat before it.
— Adam McKay (@GhostPanther) May 11, 2012
The writer/producer/director also said that the new film is still in the writing stage, so this is a very early teaser indeed. But in addition, Collider heard from a viewer who said,
Just got out of a screening of The Dictator. There is an Anchorman 2 teaser attached featuring the Channel 4 news team (minus Veronica) stating how excited they are to return... a concept that Brick seems to have a hard time with. Also, not sure if it was an official title or more of a slogan but the screen title read Anchorman: The Legend Continues followed by '2013?"
Have you seen the new teaser during early screenings of the film?