Cool Stuff: Kirk Demarais' Movie And Television Family Portraits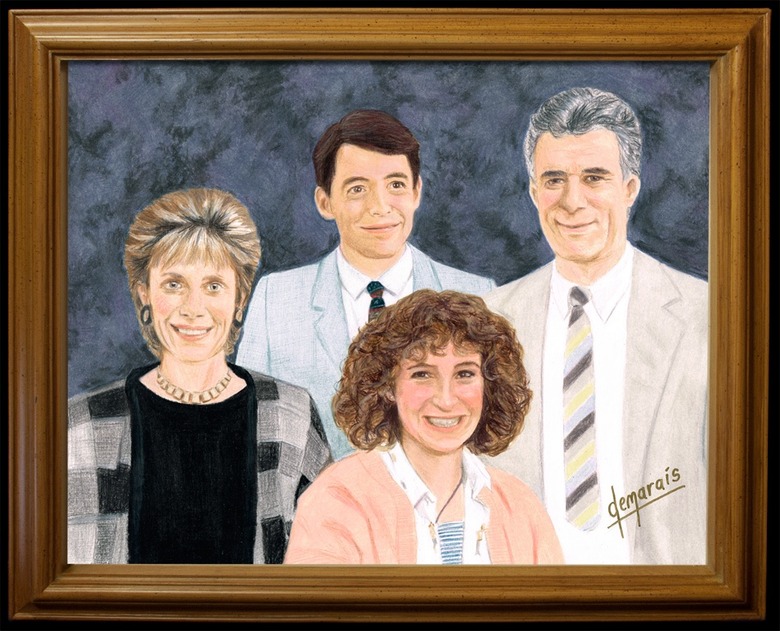 Film and television feature some of the most messed up families imaginable and, thanks to Kirk Demarais, you can put up their portraits in your home. Demarais has been a staple on the Gallery 1988 scene for sometime, creating portraits of The McFlys from Back to the Future, The Torrances of The Shining, The Johnsons from The Jerk, The Mitchells from The King of Kong and on and on.
Starting this week, Demarais has opened a show with fellow artist Dave MacDowell and premiered a bunch of new families: The Bluths from Arrested Development, The Whites from Breaking Bad, The Buellers from Ferris Bueller's Day Off and many more.
After the jump, check out all of Demarais' latest work along with a few of his classics.
Demarais and MacDowell's show is currently on display at Gallery 1988 Venice, 214 Pier Ave., Santa Monica through June 2. You can read more – and purchase prints and originals – by clicking here.
These first images are all new pieces from the show. After are a few others we've posted on the site in the past. You can read more about those on his official website where you can even more.
And here are some older pieces (actually, the Drapers one is in the current show. The rest are older.)
What families do you think Demarais should do in the future? Did you pick up any of these?