Superhero Bits: The Dark Knight Rises, The Amazing Spider-Man, The Avengers, Agent Coulson, Galactus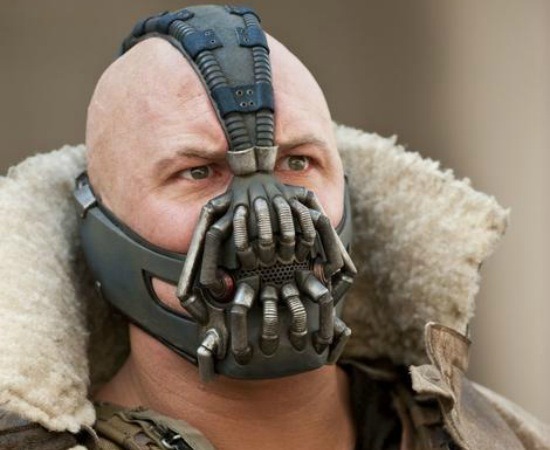 Want to see not one, but two new looks at Bane from The Dark Knight Rises? Which former Hulk actor contributed to Hulk in The Avengers?  Who is on the new Amazing Spider-Man international posters? How much destruction did Loki and his army unleash on New York in The Avengers? Can you afford to buy a near mint copy of Batman #1? Which person decided the fate of a fan favorite character in The Avengers? Read about all this and more in today's Superhero Bits.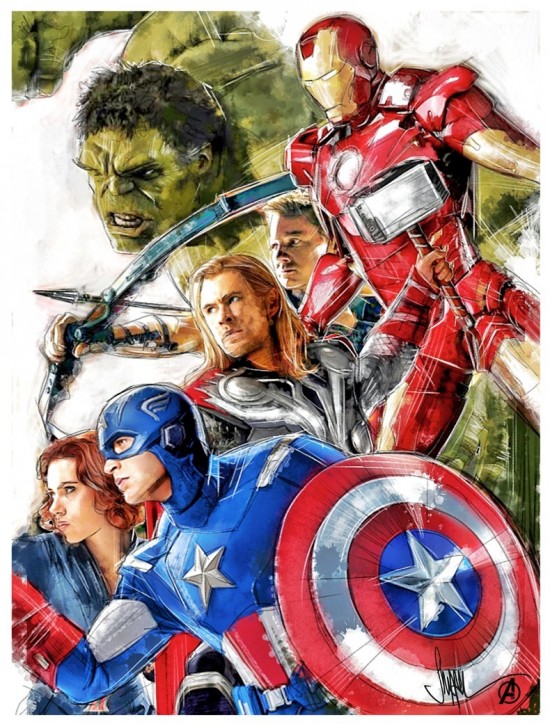 Cool Avengers art by Paul Shipper over on PS Studios.
According to Yahoo, Lou Ferrigno's voice was used in the mix of Hulk's voice in The Avengers.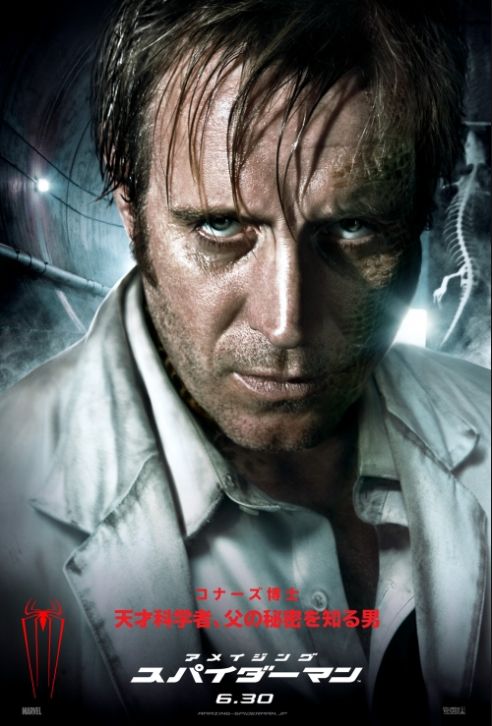 Latino Review found a few brand new Amazing Spider-Man international posters. This is just one.The Hollywood Reporter asked a damage expert to put a dollar figure on the destruction in the end sequence of The Avengers and he said it would cost about $160 billion in repair.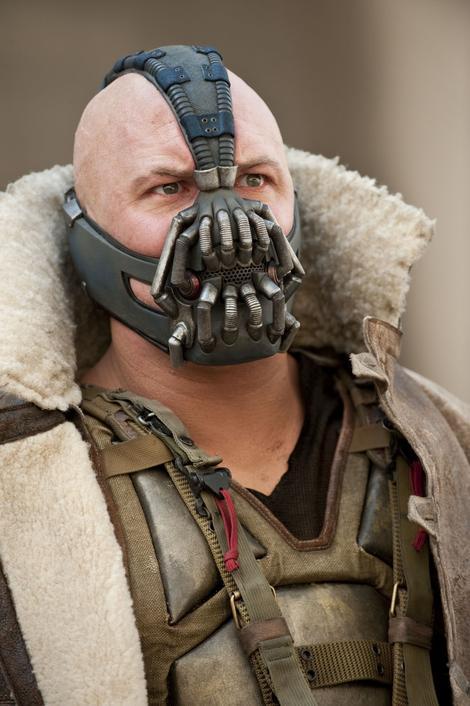 Here's a new look at Bane in The Dark Knight Rises from Total Film, along with a quote about wearing the mask. See another Bane photo second one on the final page:
It's not as bad as you might think. You just put it on. Work out where your drool goes. That's it. Mask work is good fun. This one wasn't painful; there was the stunt mask and there was the up-close on for the sexy glam shots.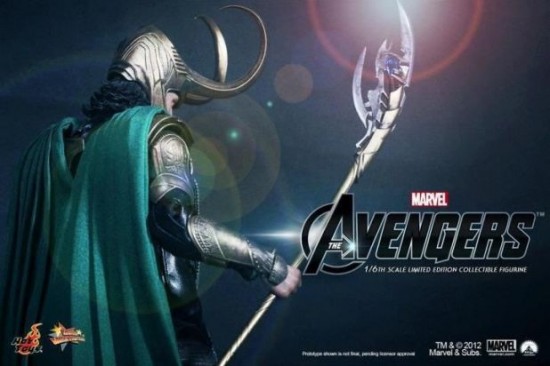 CBM posted this look at the Hot Toys Loki, a must for your Avengers collection.
Why was The Avengers such an unexpected, runaway success? The Hollywood Reporter has the five point plan.
Due to the amount of graphics and images included in Superhero Bits, we have to split this post over THREE pages. Click the link above to continue to the second page of Superhero Bits.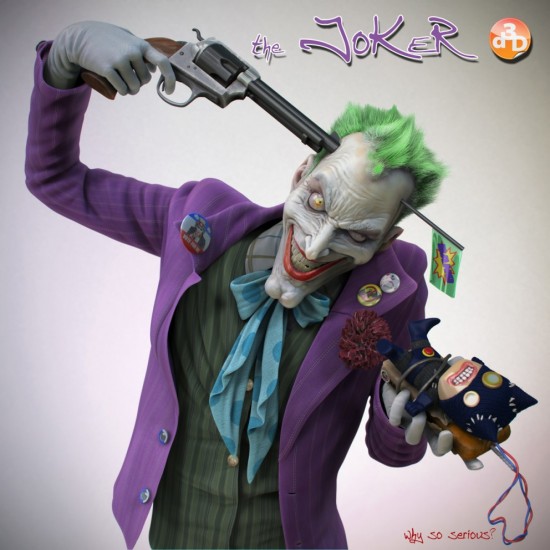 Cool 3D art of The Joker by Daniele Angelozzi on Cool Vibe.
Everyone has their own opinions about why Marvel's recent film was a giant success; here's Nerd Bastards top ten "most awesome" moments in The Avengers.
The Avengers meets The Hangover in this video from START. (Apologies if I ran this earlier this week.)
Here's another site weighing in on The Avengers: Film School Rejects' 10 Things We Liked, 7 Things We Didn't.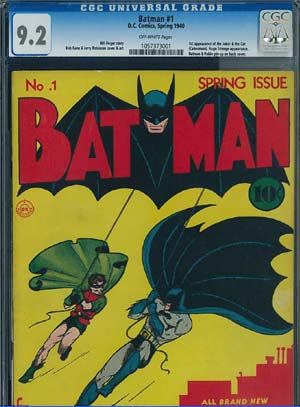 This 9.2 graded copy of Batman #1 sold for $850,000 according to Blastr.
Film.com tries to dissect the stupidity of the Avengers vs. Dark Knight Rises argument.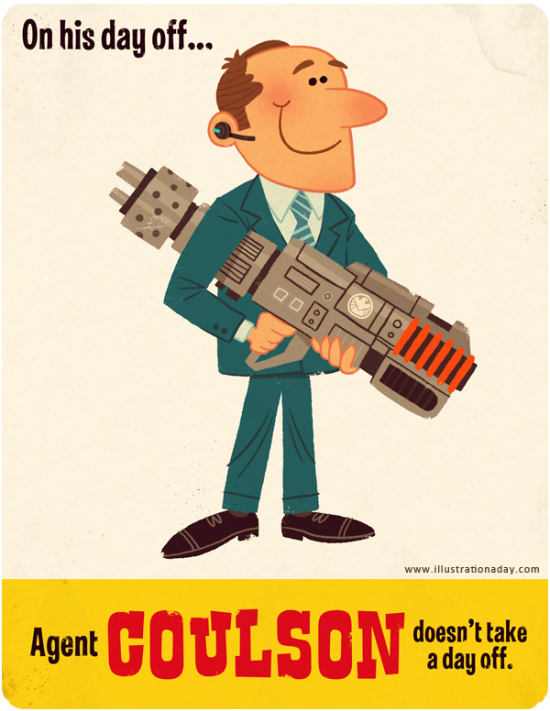 We ran Thor yesterday but this Agent Coulson art from Autumn Society is both funny and, well, kind of sad. (Read why and who made the call in this interview over on io9).
Movies.com talked to Josh Trank on the occasion of Chronicle coming out on Blu-ray about its influences.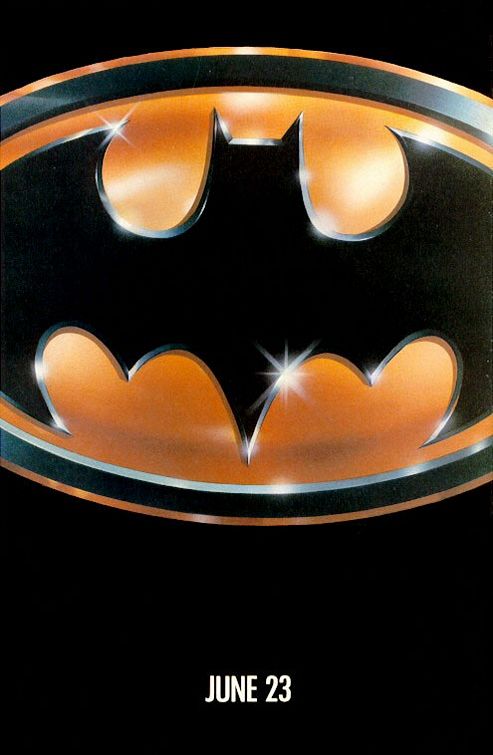 Talking Comic Books ranks the ten best superhero posters of all time. Any excuse to post a picture of my favorite, the above one for Tim Burton's Batman.
The ladies of Cinemablend discuss what The Avengers tells us about Iron Man 3.
Due to the amount of graphics and images included in Superhero Bits, we have to split this post over THREE pages. Click the link above to continue to the third page of Superhero Bits.
The first clip from Superman vs. The Elite is now online from Comic Vine (via CBM).

This is just a tease of a really funny comic on The Shiznit called The importance of taking regular toilet breaks while Avenging
IFC.com links all the post credit scenes from Marvel movies.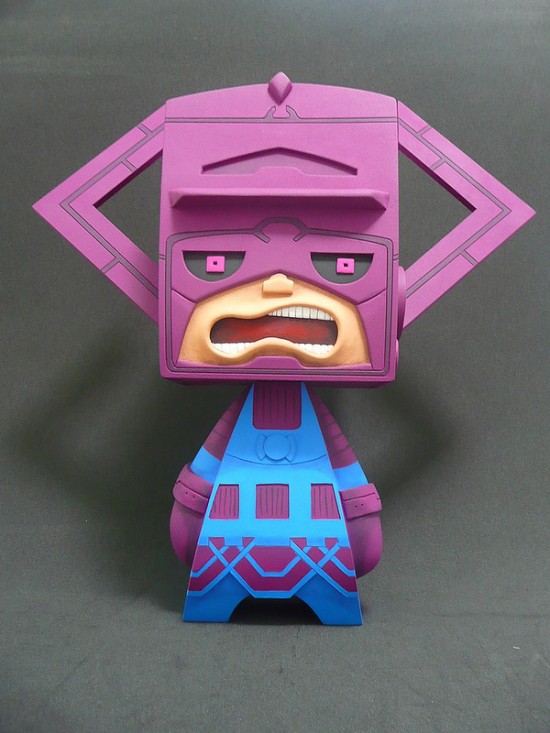 Rad Galactus Madl by Edgar Saavedra via ToyCutter
GeekSugar has 20 inspirations and ideas for a tasteful yet cool superhero wedding.
If you woke up this morning hoping to watch a hipster baby review The Avengers, here's Max.
MTV talked to Jeff White, one of the VFX artists who helped create the Hulk in The Avengers.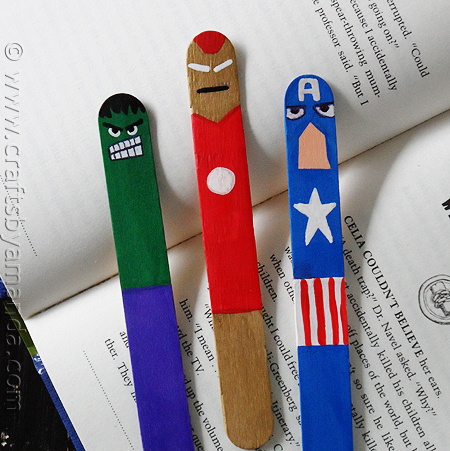 Crafts by Amanda (via Super Punch) has a fun craft for you and the kids, Avengers popsicle stick bookmarks.
Who cares about Avengers 2, Screenrant has cast the next five Avengers movies.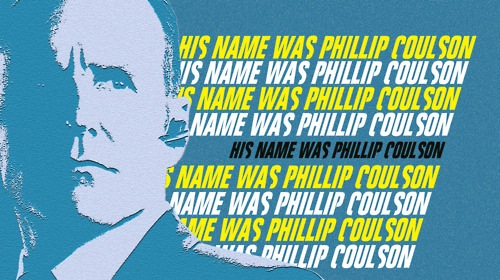 /Film reader Owen M posted this Avengers/Fight Club mash up on his blog. Lots of Coulson today.
IFC.com begs can we please get a Black Widow movie already?
Here's a hot girl signing about The Avengers and a guy pretending to be Will Smith pretending to be Nick Fury, rapping about The Avengers. Thanks to Reddit via Vulture.
Read this incredible story of an 8-year-old who did a little Batmanning.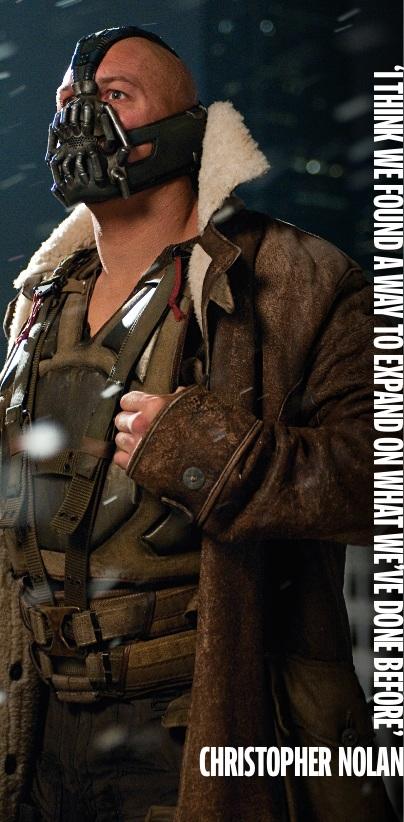 Comic Book Movie got better scans of the Dark Knight Rises images in Total Film.Shawn Ashmore, Iceman from the original X-Men movies, revealed he's still under contract as Iceman if they wanted him to return.