'Crazy Eyes' Trailer - Lukas Haas Is A Poor Little Rich Boy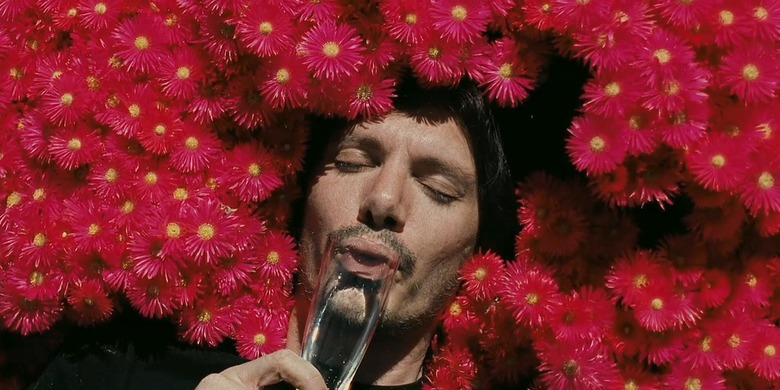 Between Sofia Coppola's Somewhere, Steve McQueen's Shame, and now Adam Sherman's Crazy Eyes, I'm starting to suspect that being rich and handsome and having lots of sex is the worst possible fate that could befall a guy. Especially, it seems, if you're in L.A. — a city where, as Crazy Eyes star Lukas Haas morosely notes in a voiceover, "if you're one in a million, there are still seven more just like you."
Haas stars as Zach, a Hollywood millionaire who finds that no amount of girls or booze can give his existence meaning. Enter "Crazy Eyes" (Madeline Zima), a woman who becomes Zach's drinking buddy and the object of his affections just as his family life spirals out of control. Watch the first trailer after the jump.
[via First Showing]
Despite its groaningly familiar premise, Crazy Eyes earned compliments upon its SXSW debut for its bracing honesty, its dark sense of humor, and the strong performances from its leads. One clue that the film harbors no illusions about its self-absorbed protagonist comes when Zach wistfully expresses a desire to Rebecca (a.k.a. Crazy Eyes) to live inside a toy. "Maybe you have time and money to sit around wishing you could move inside a snow globe, but I have real problems," she snaps. And Rebecca herself comes across as the farthest thing from a dream girl, despite Zach's crush on her. Falling drunk out of cars in front of your date's family isn't exactly the stuff of idealized romance.
Strand Releasing has Crazy Eyes scheduled for a limited release July 6.
Synopsis:
With too much money and time on his hands, Zach (Lukas Haas) looks like he's living the dream. There's a steady stream of beautiful women and the party never ends. He meets a girl he calls "Crazy Eyes" (Madeline Zima), and she's unlike anyone he's ever met before. She's the one woman Zach can't have, so naturally he wants her. While Zach's hard-partying lifestyle threatens to go off the rails, family concerns begin to play a major role in Zach's life. Will the quest for love and the responsibilities of family life help this poor little rich boy become a man?