Shawn Levy Replaces Steven Spielberg And Brett Ratner To Direct 'The 39 Clues'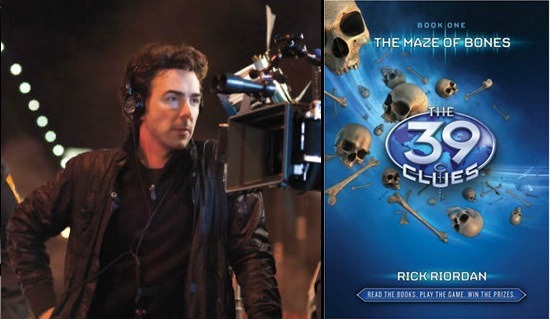 Almost one year ago to the day, Brett Ratner took over from Steven Spielberg to helm a property Spielberg championed way back in 2008: The 39 Clues. Ratner had been actively developing the film for the past year, but apparently he's now out and the incredibly busy Shawn Levy is on board to direct.
Based on the an 11-book series, The 39 Clues follows two children who find out they're part of the most famous family in history, with a lineage that includes Napoleon and Houdini. The pair then sets out on a global treasure hunt to find 39 clues, ingredients to a potion which will create the most powerful person in the world. Read more after the jump.
Deadline broke the news of Levy's involvement which, at first glimpse, makes perfect sense. The director already launched one history based family franchise with Night at the Museum, has another potential franchise kind of brewing with Real Steel and handles kids well, as in Cheaper by the Dozen.
However, Levy is attached to more projects than there are kids in Cheaper. Here are the movies he's attached to that we've reported on only in the last calendar year: Sequels to two of the movies mentioned above, Interns with Vince Vaughn and Owen Wilson, James Cameron's Fantastic Voyage, a Pinocchio prequel, Max Landis' Frankenstein, and a mystery project with Hugh Jackman.
According to Deadline's article, it's likely he'll do Interns next. After that, who knows. Maybe 39 Clues. It does already have a script by Jeff Nathanson and Spielberg is still going to produce.
Have you or your kids read The 39 Clues? Is it worth all this fuss? Is Levy a better fit than Ratner?