TV Bits: 'Community,' '30 Rock' And 'Parenthood' Renewed, Plus: 'Fringe', 'True Blood', 'Comic Book Men', 'Talking Dead', And More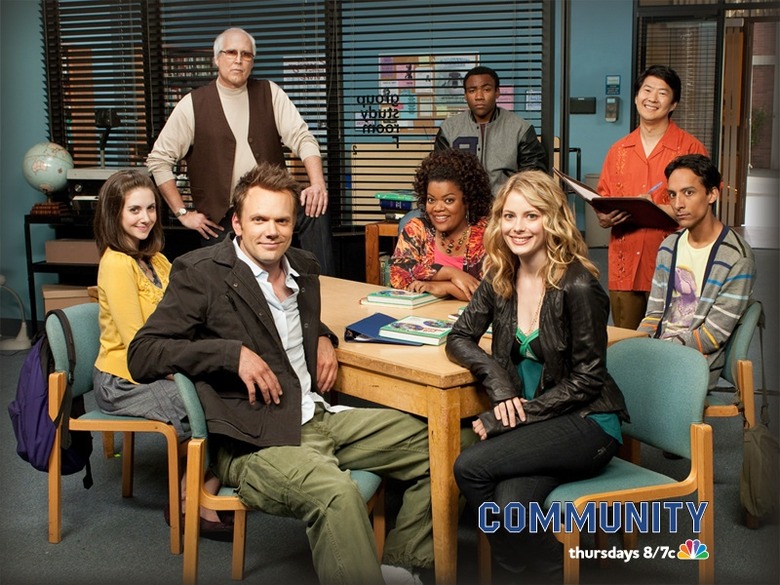 The good news for a lot of comedy fans today is that NBC renewed Community for a fourth season. There's a catch, however. That season is a truncated 13-episode order at this point. And while EW reports the renewal, the site says that the returns of series creator Dan Harmon and actor Chevy Chase are still to be confirmed. Presumably there would be no show without Harmon, but given recent statements by Chevy Chase, perhaps there is still reason to be concerned about his return.
Still no word on Parks & Recreation, though that could arrive later this evening. But we do have promo pics from NBC's new shows, renewal announcements for 30 Rock and Parenthood, and word on returning stars for The Office. Also after the jump:
Fox unveils a trailer for Fringe's fourth season finale
FX is developing Heartsick, about a female serial killer
AMC renews Comic Book Men and The Talking Dead
HBO drops new character posters for True Blood
VICE developing weekly newsmagazine series on HBO
I'm no good at picking apart clues from sci-fi series promos (I was the kind of Lost viewer who never even bothered trying to keep up with the various theories), but Cinema Blend helpfully points out that that weird bit of audio at the very end is actually the line "It is impossible" in reverse — an echo of a similar stunt Fox pulled in a promo for the Season 3 finale "The Day We Died," in which the words "You were right" were played backwards.
Showtime's Dexter Morgan may have some competition for the title of "America's favorite serial killer" next season. NBC has its upcoming series Hannibal and Fox has just ordered The Following, and now FX is getting into the game with Heartsick.
The drama will be an adaptation of the bestselling novels by Chelsea Cain, which follow the relationship between beautiful therapist/murderer Gretchen Lowell and damaged Portland detective Archie Sheridan. So you see, it's totally different from Hannibal and The Following, which are both about troubled FBI agents and male serial killers. [Screen Crush]
AMC has announced renewals for two freshman series, Kevin Smith's Comic Book Men and Chris Hardwick's The Talking Dead. Each show will get a second season consisting of sixteen half-hour episodes. The reality series Comic Book Men, which was an hourlong show in its first season, follows the goings-on at Smith's store Jay and Silent Bob's Secret Stash, while the Hardwick-hosted The Talking Dead recaps episodes of AMC's hit horror The Walking Dead. [Variety]
In all those seasons of Law & Order: SVU, it never once occurred to me to wonder what Christopher Meloni would look like as a vampire. As it turns out, though, bloodsucking becomes him. That's my main takeaway from this new set of True Blood character posters. Take a glimpse at Meloni's below, and head to Cinema Blend for the rest.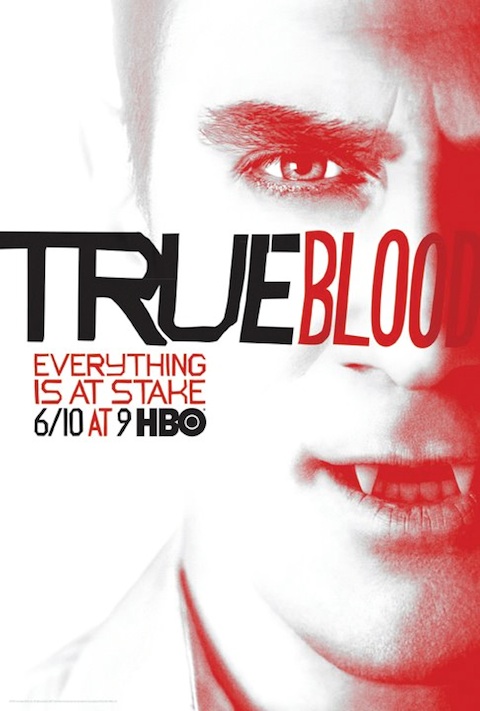 True Blood returns to HBO for its fifth season on June 10.
HBO, VICE Media, and Bill Maher are teaming up for Vice, a newsmagazine series on the pay cable channel that will take a youth-oriented approach to domestic and international news. VICE Media co-founder Shane Smith will host the series, which plans to cover topics ranging from Satanic dentists in the Pacific Northwest and voodoo heroin clinics in New York to slave labor camps in North Korea and child suicide bombers for the Taliban. Maher will executive produce, while CNN's Fareed Zakaria will serve as a consultant. [Deadline]
As expected, NBC has renewed 30 Rock for a seventh and last season, which, as with Community's next (last?) season, will consist of 13 episodes instead of the usual 20-something. Parenthood is also set to return, which perhaps shouldn't come as a huge surprise seeing as it is NBC's second highest-rated drama after Smash.
Things are also looking up for The Office, which is on the verge of finalizing deals for stars Ed Helms, John Krasinski, and Jenna Fischer to return next season. B.J. Novak apparently hasn't even begun discussions, but his status is complicated by the fact that he writes and executive produces the series in addition to starring in it.
While we wait to hear more on the fate of NBC's other beloved sitcoms, check out these new promo pics for the network's upcoming series:
"Chicago Fire": Starring Teri Reeves, David Eigenberg and Christopher Hermann, "Chicago Fire" focuses on the everyday lives of the Chicago Fire Department.
"Go On": Matthew Perry is set to to play newscaster Ryan King, a man struggling to move on from a loss in the new dramedy."The New Normal": Produced by "Glee" creator Ryan Murphy, "The New Normal" is a comedy about a blended family. The family includes a gay couple played by "The Book Of Mormon" star Andrew Rannells and "The Hangover's" Justin Bartha, and the woman (Georgia King) who becomes their surrogate."1600 Penn": Created by and co-starring "Book Of Mormon" actor Josh Gad, "1600 Penn" makes room for a more modern kind of family. The comedy also stars Bill Pullman and Jenna Elfman."Save Me": Starring Anne Heche, the new comedy series centers on a woman who has an experience that leads her to believe she can channel god."Animal Practice": NBC has ordered 13 episodes of "Animal Practice," a comedy revolving around a veterinarian (played by "Weeds" star Justin Kirk) who loves animals, but hates their owners.
Head to HuffPo to see more images from these shows