Cameron Diaz And Benicio Del Toro Team Up For 'Agent: Century 21'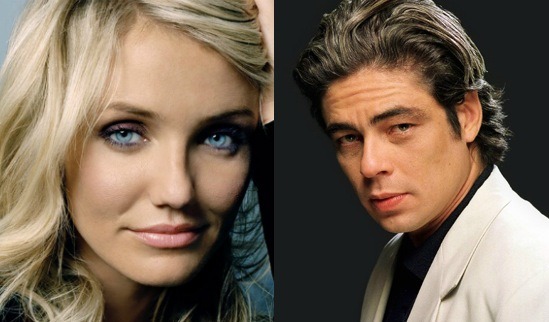 With the Cannes Film Festival only a few days away, get ready to hear about film packages that are up for grabs at the festival. Filmmakers come to the festival with some actors, a script and try and get money to make a movie. Many don't happen, many do, and here's an example of one that will likely see the light of day. It's called Agent: Century 21 (yes, as in the real estate company) and will star Cameron Diaz as a divorced real estate agent who gets kidnapped and sent on a mission by a Mexican drug lord, played by Benicio Del Toro. It'll be directed by first timer Adam Hashemi and was written by Greg Brooker (Stuart Little). Read more after the jump.
Variety broke the news of the project, which is expected to be shopped at Cannes next week. They give a more detailed version of the plot as follows:
Diaz will play a woman who works in real estate and is dejected from her recent divorce. Feeling that she can't catch a break, she agrees to take on an unpleasant task for her boss which leads to her getting kidnapped and tossed into the center of a Mexican drug war. Del Toro plays the Cartel boss who takes pity on her and gives her a chance to save her life by sending her on an impossible mission to avenge the death of his son.
Agent: Century 21 is an action comedy, which usually is a no brainer for audiences. Combination that wil recognizable stars and what will likely be a small-ish budget, and this seems like a likely sale.
And while Hashemi hasn't directed a feature yet, his shorts are pretty impressive. Here's just one example from his Vimeo page:
What do you think of this idea?