Kyle Chandler Lands Martin Scorsese's 'The Wolf Of Wall Street'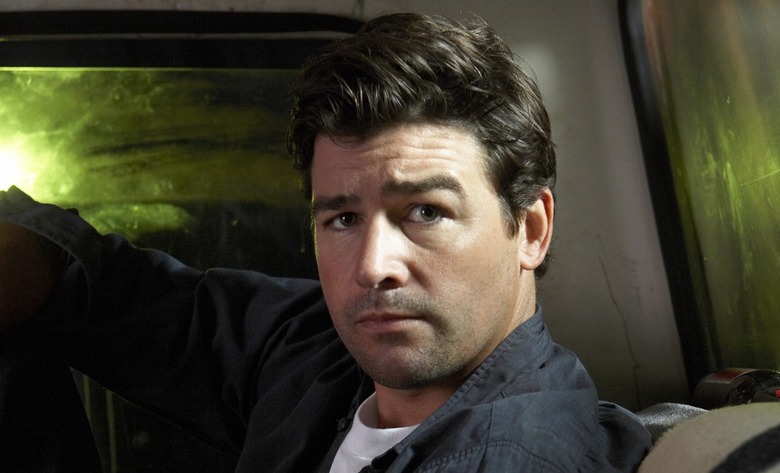 Over the five seasons that he played Coach Taylor on Friday Night Lights, Kyle Chandler perfected the art of the stern talking-to. In fact, a lot of the time, he didn't even have to open his mouth — just a disapproving scowl was enough to get even the most unruly teen football players in line. Now Chandler will try to work a similar magic on Leonardo DiCaprio and Jonah Hill in Martin Scorsese's The Wolf of Wall Street, an adaptation of Jordan Belfort's '80s Wall Street memoir of the same title. More details after the jump.
DiCaprio will lead the cast as Belfort, while Hill is set to play Belfort's best friend who quits his furniture business job to follows Belfort into the stock market. Deadline reports that Chandler has signed on for the part of Coleman, the FBI agent whose work eventually brings Belfort down. Production on The Wolf of Wall Street is expected to begin in New York City this August.
Since the end of Friday Night Lights early last year, Chandler's moved from the small screen to the big one. His first big post-FNL role was in J.J. Abrams' Super 8, and his upcoming appearances include Ben Affleck's fact-based CIA thriller Argo and Allen Hughes' noir Broken City. He is currently shooting Kathryn Bigelow's Zero Dark Thirty, a fictionalized account of the Navy SEAL Team 6's successful hunt for Osama bin Laden which is due to hit theaters in December.