Luke Evans Cast In 'Fast And Furious 6;' First Plot Details Revealed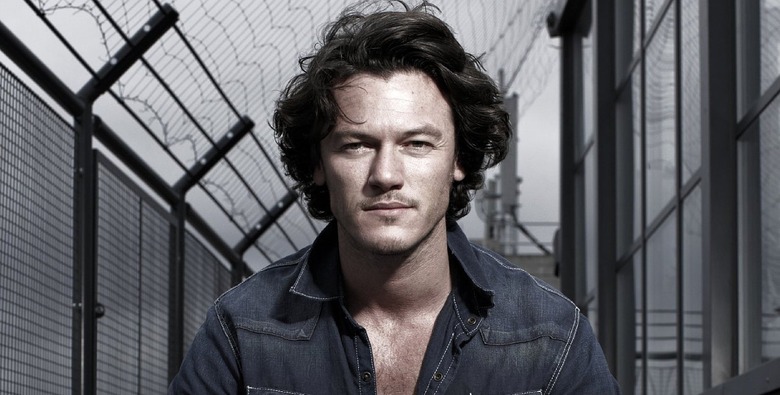 A casting rumor from last week regarding Fast and Furious 6 has now been confirmed and with it comes our first hint at what the plot might hold. Luke Evans (Clash of the Titans, Immortals, The Hobbit) has now officially worked out his schedule and will star opposite Vin Diesel, Paul Walker and Dwayne Johnson in the Justin Lin-directed sequel, which is scheduled for release May 24, 2013.
Evans will play the head of a rival crew who is trying to pull off the same heist as our heroes. Read more after the jump.
Twitchfilm originally revealed Evans was circling the role but Variety just confirmed that he managed to figure out his schedule and will star in the film. He's still shooting his role in The Hobbit but will move straight from that to Fast and Furious 6.
Lin had stated in the past that Fast Five was a transitional film for the franchise, moving away from a focus on cars to focus on crime. That lead everyone to believe the sixth film would once again center on a major heist and, as it turns out, that's precisely the case as revealed by Evans' casting:
Plot details are being kept under wraps but sources say it would involve the crew heading overseas to work on a heist job. Evans would be the leader of another crew trying to pull off the same job.
So how will Gina Carano, Rihanna and Michelle Rodriguez fit in? (If they're all actually in the film?) We can only speculate at this point but I'd imaging at least two of them, if not all three, will be working with Evans' character. Also, rumors were circulating that David Tennant might end up in the film but, with Evans now cast, it seems like Tennant might have been up for the same role.
Do you think Evans will be a physical match for Diesel, Walker and Johnson or will he have to compete on a mental level?