Cameron Diaz Replaces Angelina Jolie In Ridley Scott's 'The Counselor'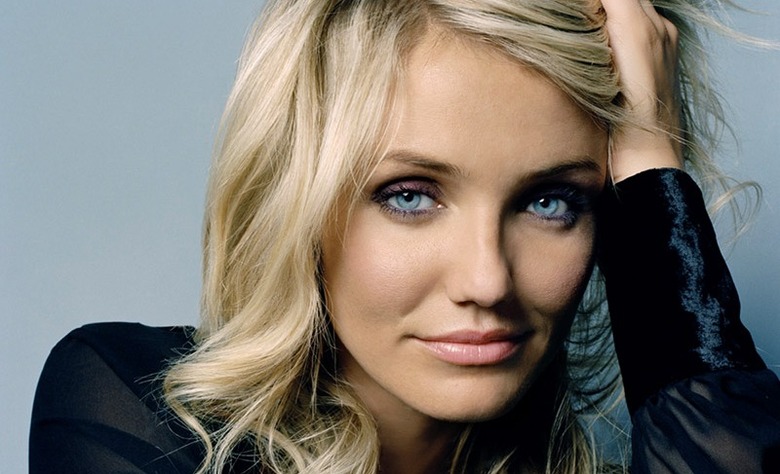 As Ridley Scott's The Counselor approaches its June start date, the cast list is undergoing some last-minute adjustments. According to a new report, Cameron Diaz has just been brought in to replace Angelina Jolie, who was circling a strong supporting role last month and was said to be "very likely" to board.
The Cormac McCarthy-penned project has already attracted more than its share of A-list talent. Man of the moment Michael Fassbender is set for the lead, with Brad Pitt, Javier Bardem, and Penélope Cruz rounding out the cast. More details after the jump.
Diaz has nabbed what The Playlist, who's read the script, has described as "probably the meatiest part" in the movie — that of Reiner's lover, the enigmatic femme fatale Malkina.
While Diaz is probably best known for her comedy work, in films like There's Something About Mary, Shrek, and, more recently, Bad Teacher, she's made several forays into heavier, more prestigious fare like Martin Scorsese's Gangs of New York and Spike Jonze's Being John Malkovich. The Counselor promises to be an interesting change of pace for her, and I have high hopes that she'll pull it off. Her next cinematic appearance, however, sees her once again playing on the lighter end of the spectrum — Diaz stars in this weekend's ensemble romcom What to Expect When You're Expecting. She's also in the remake of Gambit, scripted by the Coen Brothers, directed by Michael Hoffman and co-starring Colin Firth. That should be released in early 2013.