Universal In Talks To Make 'Kick-Ass 2;' Jeff Wadlow To Write And Direct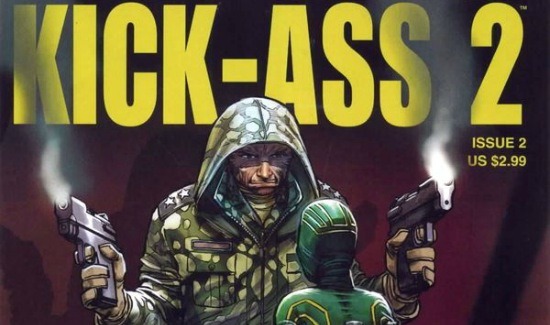 Earlier this week, Kick-Ass co-creator John Romita Jr. said he believed Kick Ass 2 would start filming this summer aimed at a spring 2013 release. It's the kind of thing we've been hearing for years, ever since the release of Matthew Vaughn's fantastic 2010 adaptation of the comic by Romita Jr. and Mark Millar. This time, however, it seems that statement might actually be true.
Deadline is reporting that Universal is in talks to make Kick-Ass 2, taking over from original distributor Lionsgate. That's the good news. The bad news is Vaughn is out, replaced by Jeff Wadlow, who directed Never Back Down and Cry_Wolf. There's more after the jump.
Deadline broke the news of this development.
In their report, they say talks have already begun with Aaron Johnson, Chloe Moretz and Christopher Mintz-Plasse, whose characters all return and are vital to the story. Each has been very vocal in the past that they'd love to come back. As for why the project is at Universal when Lionsgate distributed the first one, Vaughn owned the rights, not Lionsgate. So he shopped it around, with it likely ending up at Universal.
A few months back, co-writer of the first film Jane Goldman said she and Vaughn had been talking to someone interested in writing and directing the film and that person was likely Wadlow. Though neither Never Back Down or Cry_Wolf gained much traction, the writer/director had recently signed on to do a Bloodshot movie with super-producer Neal Moritz, which suggests he's a big fan of the genre and would likely treat Kick-Ass 2 with the kind of adoration Vaughn did.
The second Kick-Ass series of comic books, by Millar and Romita Jr., was published from October 2010 until March 2012 with the trade paperback being released this summer. It followed Kick-Ass and Hit-Girl trying to form a team of superheroes to take down a team of super villains recruited by Red Mist.
I really hope this film gets made and I really hope it gets made the way the first one did. With passion and excitement. This is the first step.
Are you excited that this might actually happen?