'47 Ronin' Poster: Outsider Keanu Reeves Faces A Demon And A Witch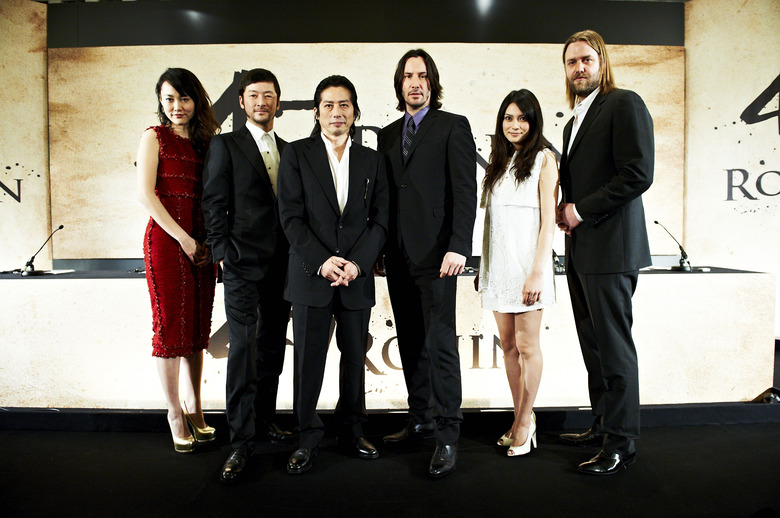 We haven't seen much so far from 47 Ronin, the film that Carl Erik Rinch directed with Keanu Reeves, as a semi-remake of a story that has been filmed in Japan several times. We know the movie also features Hiroyuki Sanada, Kou Shibasaki, Tadanobu Asano and Rinko Kikuchi, and we know that it is an effects-heavy 3D affair. In fact, the release was just pushed back a couple months, reportedly so more work can be done on the final effects renders.
Yesterday Jeff Snider from Variety tweeted about info on a test screening of the film, but along with that he shot out a low-res image of a poster for the film. The banded image features four character portraits, with text labels Outsider, Demon, Witch and Savage. All combined, that contributes to our understanding that this take on the story is fairly different from previously filmed versions.
Check out the small poster image below.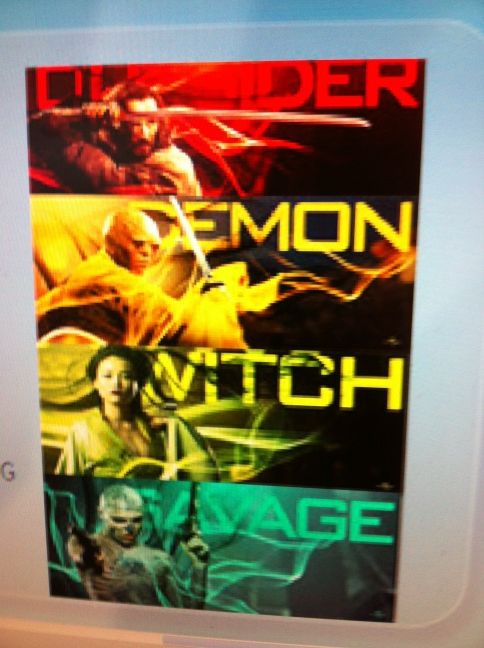 Reeves described the film like so:
It's in 3D. It's kind of a western. I call it a story of revenge and impossible love. The samurai become ronin, outcast, and decide to enact revenge on the person who is responsible for the death of their lord. And I play an outsider, a kind of half-breed with a mysterious past named Kai, who's in love with the princess and she's in love with me, but we can't be together. But during this journey and revenge, things change.