Page 2: Star Trek, Moonrise Kingdom, Brave, Star Wars, Pooh, Disneyland, Game Of Thrones, Conan, Ghostbusters, Planet Of The Apes, Prometheus,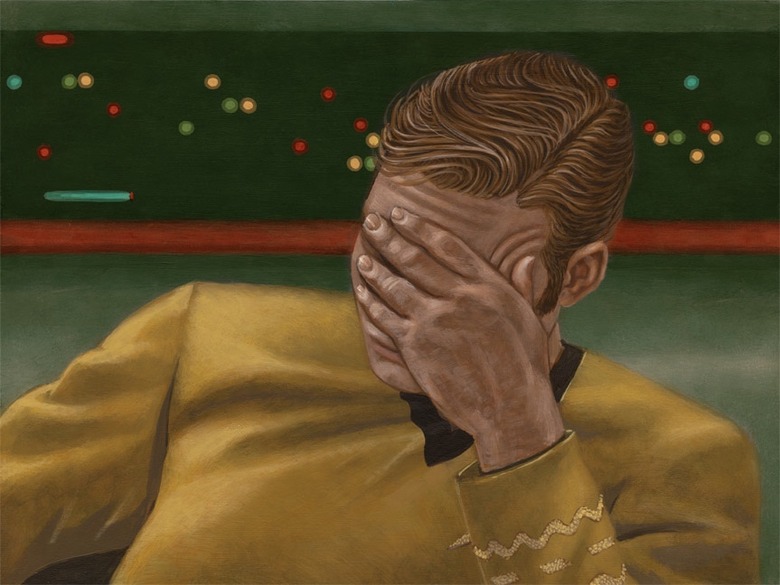 What is Page 2? Page 2 is a compilation of stories and news tidbits, which for whatever reason, didn't make the front page of /Film. After the jump we've included 48 different items, fun images, videos, casting tidbits, articles of interest and more. It's like a mystery grab bag of movie web related goodness. If you have any interesting items that we might've missed that you think should go in /Film's Page 2 – email us!
Header Photo: Facepalm by Casey Weldon for Gallery 1988's Memes art show
5 Great Movies with Illegal Jobs
Behind the Scenes of Wes Anderson's Moonrise Kingdom.
Composer Mort Lindsey dies at 89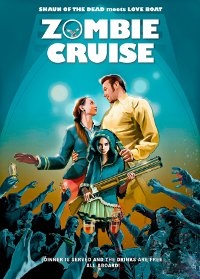 Quiet Earth has learned that Tero Kaukomaa is making a movie titled Zombie Cruise.William Friedkin-Directed 'Killer Joe' Will Be Released NC-17 By LD EntertainmentVideo: R2-D2 Dark Roast Edition makes your coffee astromech-style, puts brew into 'homebrew'Beatles song cost Mad Men as much as $250,000.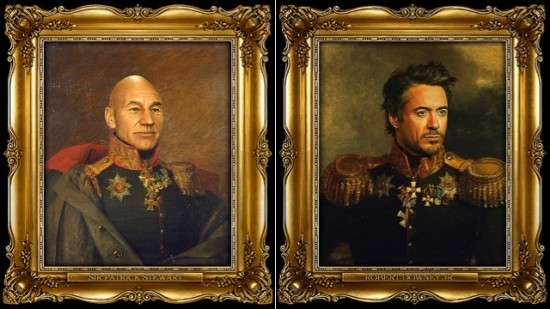 Art: Science fiction and fantasy icons look downright dashing in 19th century Russian regaliaRodrigo Santoro Confirms He's Developing an Ayrton Senna Biopic; Film Would Be Made in Conjunction with Senna's Family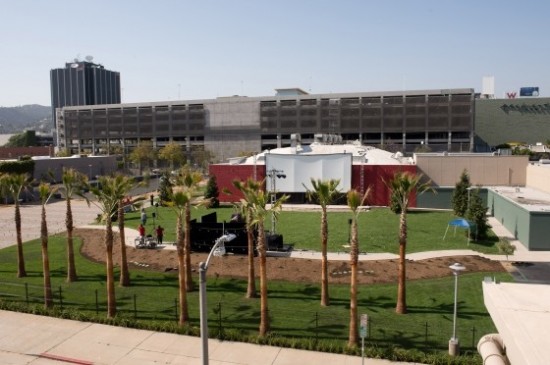 Academy Unveils Oscars® Outdoors Venue, Announces Slate of Summer, Fall Programming
DGA To Allow Awards Screeners This Year
Video: Pixar's new Princess Merida live and in human form at Disney World.The Hunger Games to Get TV Premieres on EPIX

American Pooh Vs. Russian Pooh
JASON X director James Isaac passes away: 1960-2012
Behind the Scenes: A Fresh Snowfall for the Matterhorn at Disneyland Park
Brendan Gleeson, Abbie Cornish To Star In Brad Silberling's 'An Ordinary Man'
Prolific cosplayer Yuki LeFay has started a series of Game of Thrones-themed makeup designs
Broadway musical Once will be going on the road.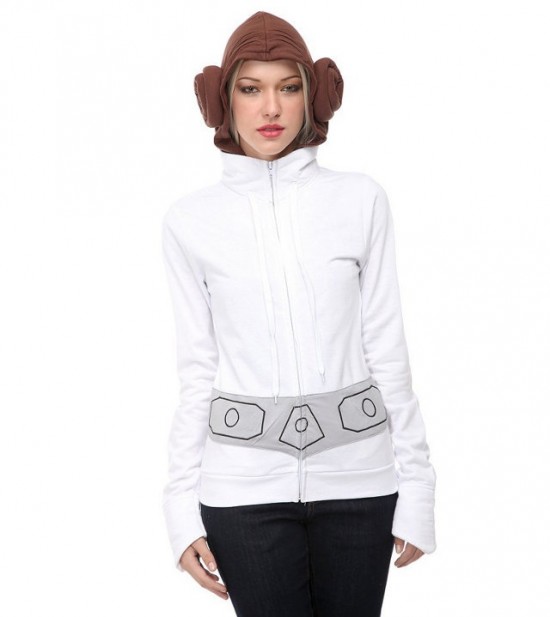 Star Wars Princess Leia Hoodie With Attached Hair BunsFilm-to-Film: Academy Earmarks $2 Million for Film PreservationStar Wars Weekends TV — Now Arriving at Disney's Hollywood Studios
Paramount and exhibition site Tugg have announced their first six screenings of Insurge Pictures' The Loved Ones.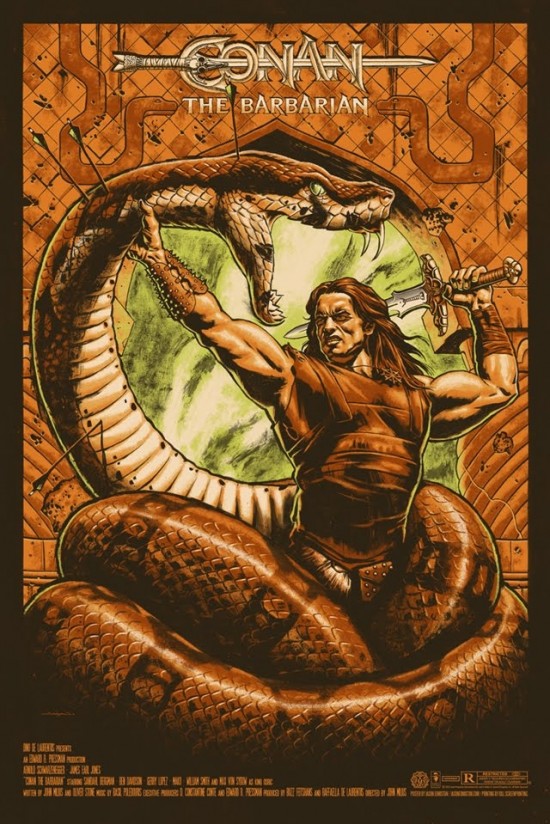 Conan Poster by Jason Edmiston for Mondo's upcoming screening.
Disney Research Reveals Revolutionary Concept
Video: Watch Walking Dead Cast Members Go Bowling
Shares of Electronic Arts Tumble as Subscribers Leave 'Star Wars' Game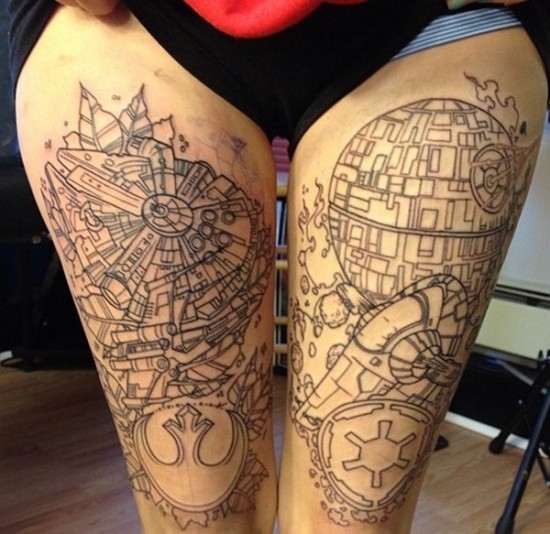 Star Wars tattoos.Nick Cannon's directorial debut School Dance set at Lionsgate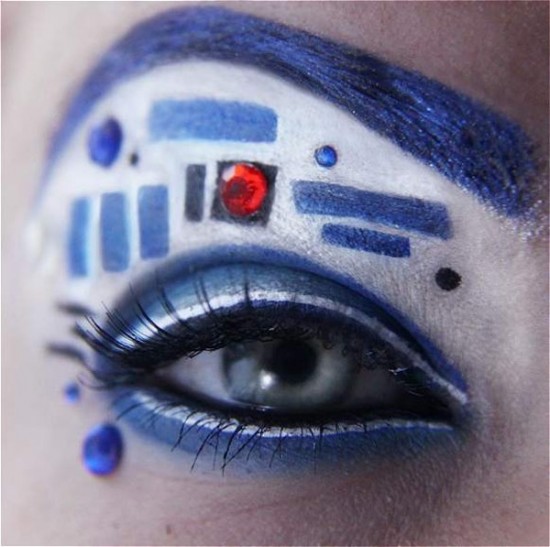 R2-D2 Eye Makeup Design
Juliette Lewis to Star in 'Nights of Cabiria' RemakeWatch the first trailer for the martial arts film Wu Dang.Lessons learned by Hunger Games (via)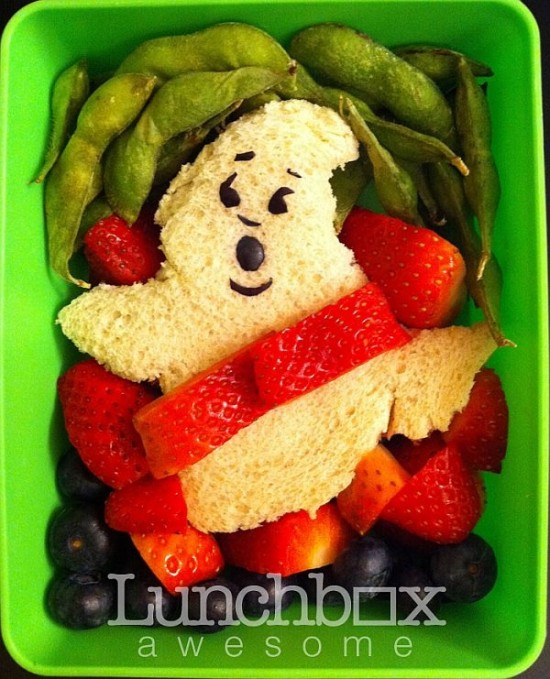 Ghostbusters LunchboxHandicapping The Odds On The Plot Of Damon Lindelof's 1952
Watch b-roll footage from The Dictator.
Everything I Need to Know About Life I Learned From Veronica Mars (via)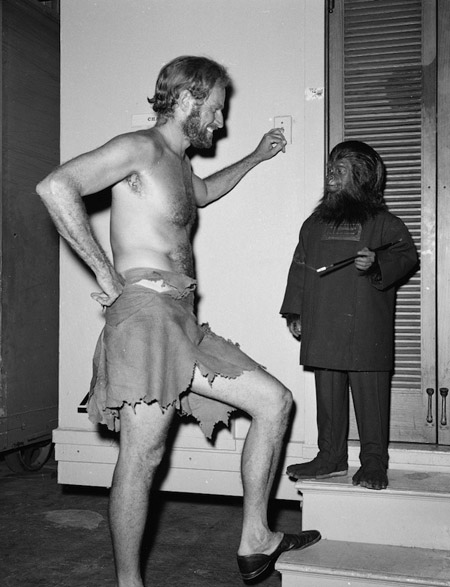 Vintage Photo: Charlton Heston and Billy Curtis on the set of The Planet of the Apes.
One bad apple... we can live with that: 31 rotten parts of otherwise fantastic wholes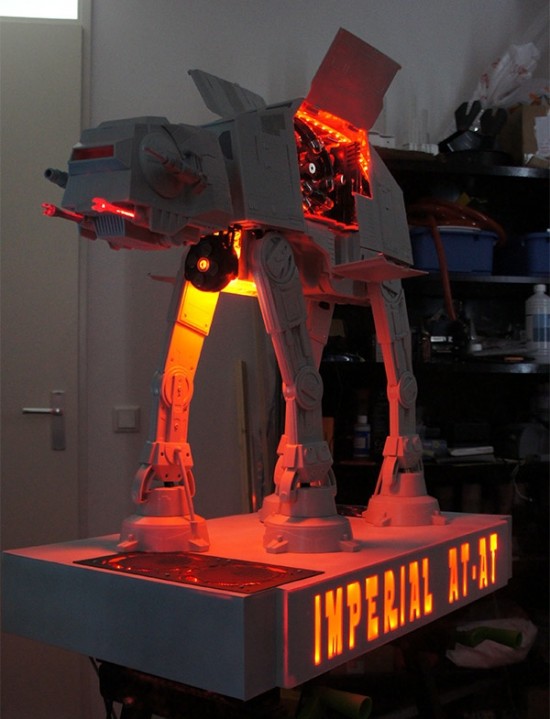 An AT-AT PC Casemod
5 ideas for the new more complex James Bond.Star Wars Main Title Theme (Vocal Cover)
Pixar's Brave soundtrack listing (spoiler warning)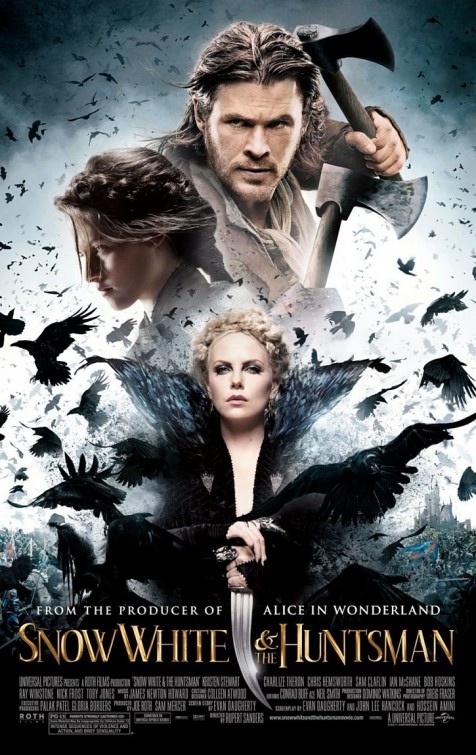 The final one sheet for Snow White and the Huntsman.
ScoreKeeper Interviews Danny Elfman.Video: Disneyland Fan Builds a Working Version of the Main Street Electrical Parade on His Coffee Table100 Great Documentaries: Inspiring films which Question Everything about our World.Rise of the Planet of the Apes Storyboards Reveal Alternate OpeningFive Reasons the new Family Guy video game is a bad idea.
Mondo's A Nightmare on Elm Street poster by Jay Shaw
Character actor Walter Mathews dies
Video: Cars 2 vs. PrometheusDigby Wolfe, 'Laugh-In' creator, dies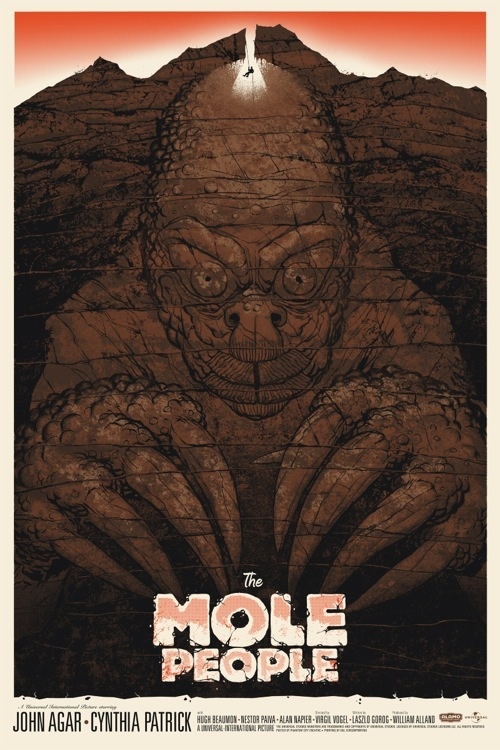 Mondo's The Mole People poster by Phantom City Creative
Guillermo del Toro Thinks PROMETHEUS Could Spell Demise Of AT THE MOUNTAINS OF MADNESS