Listen To Some Of Howard Shore And Metric's Score For 'Cosmopolis'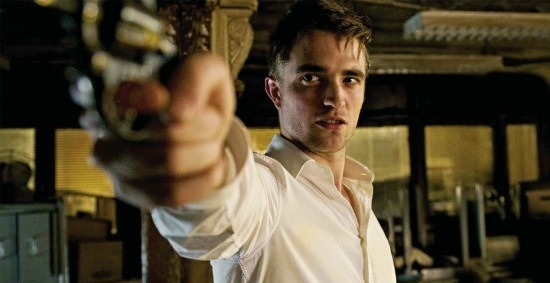 One of the pleasures of any new David Cronenberg film is the new work from Howard Shore that traditionally accompanies it. Cronenberg and Shore have worked together on almost every one of the director's features since The Brood in 1979. (Michael Kamen did the score for The Dead Zone in 1983.) And while not every Cronenberg/Shore collaboration has been gold, they have produced some excellent work together. The scores for The Fly and Videodrome are memorable and effective; Shore used Ornette Colman to great effect for Naked Lunch. A few years later he produced one of my favorite scores, period: the brittle, uneasy guitar-based music for Crash.
For Cosmopolis, the fourteenth feature collaboration between Cronenberg and Shore, the composer enlisted Canadian band Metric to perform the music for the film, and to co-write three tracks. (Metric also contributed to the Scott Pilgrim vs the World soundtrack.) Samples of the entire score are now available, and we've got info on the score below.
Sadly, the samples are not embeddable; you'll have to head to Howe Records (via the Playlist) for the samples of the eleven songs on the official soundtrack release.
Here's what Howe has to say about the score as a whole:
The soundtrack for Cosmopolis reunites composer Howard Shore and the band METRIC for another cinematic collaboration. While writing the score for David Cronenberg's film adaptation of the Don DeLillo novel Cosmopolis, Shore conceived of a particular live sound to achieve his vision and invited METRIC to perform the score and co-write three songs. The music was recorded in November 2011 at the band's own Giant Studios in Toronto, produced by Howard Shore and METRIC guitarist Jimmy Shaw, and mixed by John O'Mahony at Liberty Studios in Toronto and Electric Lady Studios in NYC. The result is an atmospheric, urban soundscape of analog synths and layered guitars featuring the hypnotic vocals of METRIC lead singer Emily Haines. The Cosmopolis soundtrack also features "Mecca" by Somali Singer/Rapper K'NAAN with lyrics by the artist and Don DeLillo.