Get Yourself Frozen In Carbonite At Disney 'Star Wars' Weekends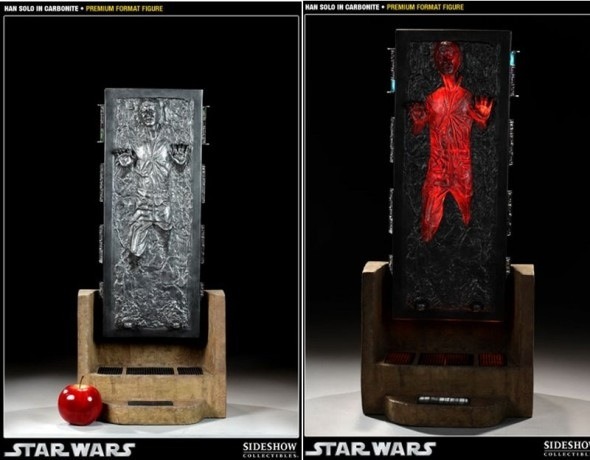 If you could have one prop from any movie, what would it be? For me, the answer is simple: Han Solo in Carbonite from The Empire Strikes Back. Since I was a child, I've purchased almost every toy and trinket related to that iconic image, up to and including the recently released Sideshow Collectible Premium Format Figure (above). But none of that compares to the awesome that awaits Star Wars fans who go to Star Wars Weekends at Walt Disney World this summer.
There, you can have yourself scanned and made into your very own personal, 3D toy of you frozen in carbonite. Read more after the jump.
The news first broke on Rebelscum, who then confirmed it by getting their hands on this flyer.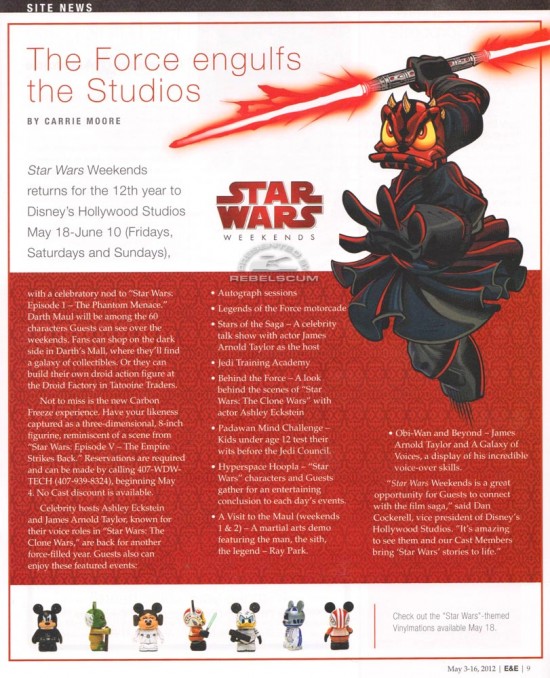 As you can see, the process is taking place at Disney's Hollywood Studios in Orlando, FL on Star Wars Weekends from May 18-June 16 but you have to make a reservation by calling 407-WDW-TECH (407-939-8324). According to Rebelscum, the 8 inch figure will cost $100.
And just to be clear, this is different from the piece Peter has, which was actually sculpted by an artist instead of digitally scanned in:
For my Christmas present, @alyssams trapped me in Carbonite instagr.am/p/awVDm/
— Peter Sciretta (@slashfilm) December 22, 2011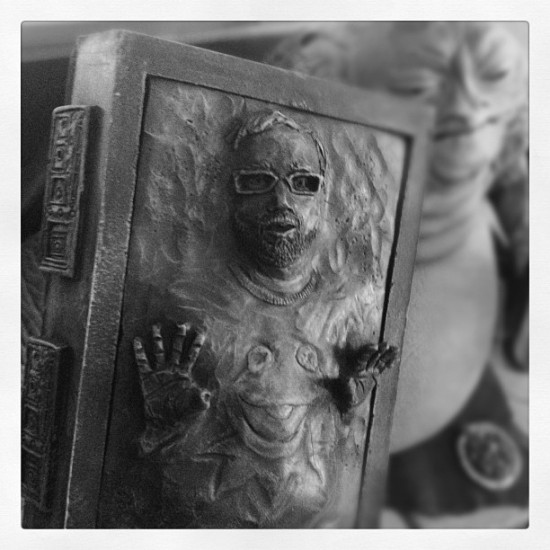 I got very disappointed when I realized this was happening in Florida and not California so, if you get this done, please send photos over to Peter or myself. It sounds like the coolest thing ever.
Are you planning on heading to Star Wars Weekends to get this done?